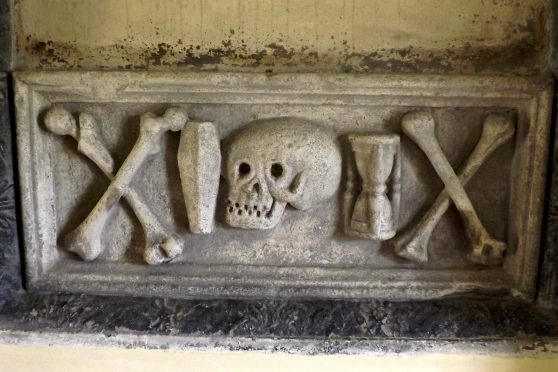 Symbols of death through the ages will be explored at a new exhibition that is due to open on the Black Isle.
Photographs of symbols found at burial sites in the local area will be on display at the two-month-long show at Cromarty Courthouse Museum.
It is the first solo exhibition by archaeologist and death historian Lorraine Evans, who says northern Scotland is "rife" with burial grounds displaying both Pictish and gentry monuments.
She has highlighted stone carvings –  many featuring skull and crossbones – at several sites in Cromarty, Resolis and Inverness.
The photographs draws attention to the variety of carving techniques over several centuries, and the text explains their meaning and lasting significance.
Ms Evans said: "Burial grounds and grave markers are an important part of our heritage and deserve to be treated as such.
"They reflect the lives, beliefs and the attitudes to death of past communities and individuals.
"Although it could be considered an intensely private and precarious exchange to produce works based upon someone else's grief, I would rather try and connect with the subject matter and engage rather than turn the other way."
The Symbols of Mortality exhibition opens on Saturday from midday to 4pm, and will be accompanied by afternoon tea.
Visitors will have the chance to chat to Ms Evens in more depth about the exhibition.
It will then be open daily from until 30th June. Admission is free.