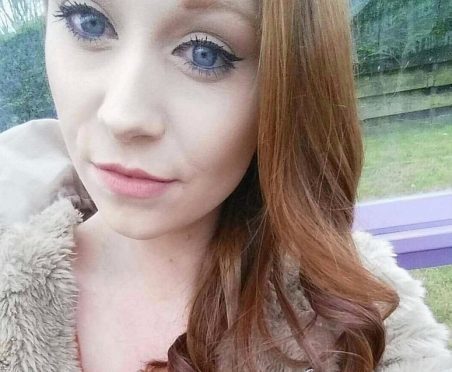 A 22-year-old Nairn woman with a debilitating neurological condition has spoken out about her experience in a bid to raise awareness about the illness and the negative psychological impact it can have.
Kirsty Robertson has Myalgic Encephalomyelitis (ME) and experiences severe, persistent fatigue because her body is unable to recover after expending even the smallest amounts of energy. Any physical or mental activity can trigger a flare-up in symptoms.
About a quarter of people with ME are so severely affected that they remain bed or housebound.
Many people with the illness face isolation and loneliness as friends, family and professionals struggle to accept the true impact of the illness.
Ms Robertson decided to share her story for ME awareness month in May, with a simple message: Don't ignore ME.
She said: "I have been bedbound on two occasions – the first time I was in bed for two weeks with severe fatigue and a headache that was so bad I couldn't lift my head. My body was in so much pain I wouldn't wish it on my worst enemy.
"I've lost a lot of friends due to my ME, either because they don't understand my illness or because I can't do things when I'm having a bad day. I still have a few friends that understand.
"My relationship with my family is okay but I sometimes feel like they don't understand when it's bad. I find it hard to actually explain how I'm feeling.
"The second time I was bedbound was when I gave birth to my daughter last year. I had the same symptoms but I had so little energy I couldn't even talk. I couldn't hold my daughter for almost two days. I know giving birth can be exhausting but I couldn't move at all, it was a horrible experience."
There is currently no specific test that can detect ME and many people wait a long time to be diagnosed.
Common symptoms include muscle pain, persistent exhaustion, poor concentration and memory problems, headache, un-refreshing sleep and digestive problems such as nausea or Irritable Bowel Syndrome.
Ms Robertson added: "I've not had a good experience when it has come to doctors. It took them years to find a diagnosis and when they did they basically told me there was nothing they could really do. I've basically been left to deal with my ME."
UK charity Action for ME is taking action to end the ignorance, injustice and neglect experienced by people with ME. To find out more visit www.actionforme.org.uk or call 0117 927 9551.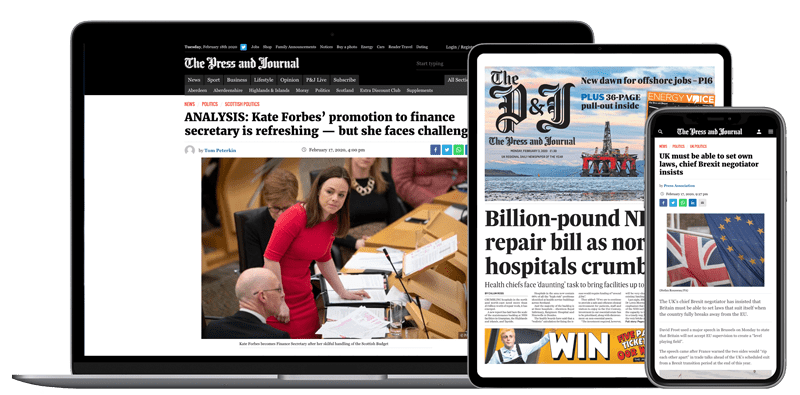 Help support quality local journalism … become a digital subscriber to The Press and Journal
For as little as £5.99 a month you can access all of our content, including Premium articles.
Subscribe