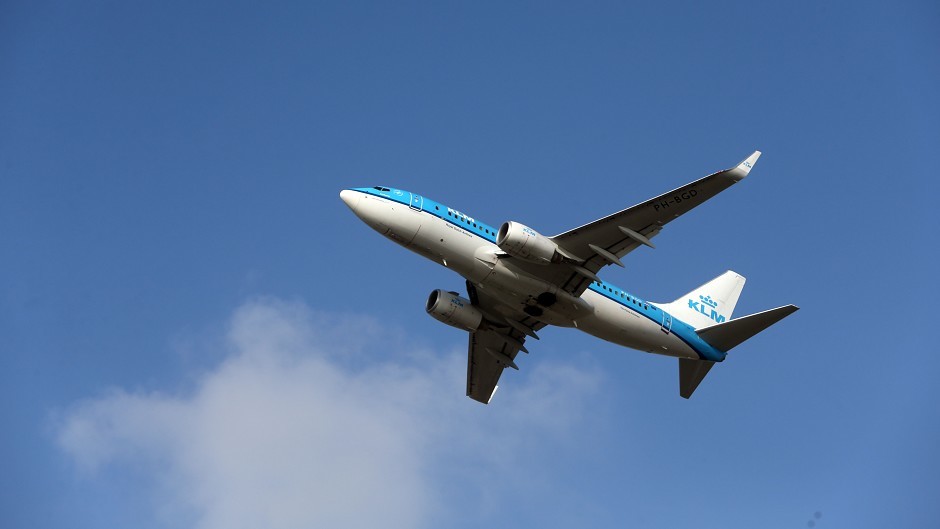 Airline bosses yesterday hailed their new daily service between Inverness and Amsterdam as the most successful their 10 summer routes in terms of bookings.
Dutch airline KLM lauched their first flight to the Highland capital yesterday and Inverness airport chiefs and business leaders celebrated the new flight for delivering "affordable global connectivity".
It is the second major boost for Inverness Airport this month, with British Airways re-instating flights between Inverness and Heathrow two weeks ago after an absence of almost 20 years.
Yesterday senior vice president of KLM Air France European markets, Barry ter Voert, arrived on the Embraer 175 jet aircraft as a special guard of honour was created by the airport's fire service, who sprayed a water arch over the aircraft.
Mr ter Voert said May bookings for the new flight, which carries up to 88 passengers, are already above 80% capacity, exceeding the 70-75% he "would have been happy with" for the first month.
KLM's other new routes are from Amsterdam to Alicante, Ibiza, Valencia, Dresden, Genoa and Southampton, and Air France's flights link Glasgow and Krakow to Paris and Rennes to Amsterdam.
Mr ter Voert said: "Inverness is the best of all our new flights this summer in terms of bookings and in terms of outlook. I am confident we can make this route a huge success.
"The soonest would be summer next year for a second daily flight. If we have an excellent summer and a steady winter we will investigate whether we can do a double daily.
"If you fly twice a day to Amsterdam your connectivity is much better. Some of the Asian flights leave in the evening and if you arrive in the morning you have to wait half a day. We want to build frequencies by making this a success by having a high passenger load and at the moment there is a lot of demand on the flights."
Highlands and Islands Airports managing director Inglis Lyon said: "This is all about affordable connectivity for the region, and through that we generate economic growth and activity for the region.
"We already have a platform down at London Heathrow and now we have a platform with a world leading international brand to another world leading international hub at Schiphol. The Highlands and Islands has never ever been connected so well by air."
Mr Inglis added that north families looking to go on long haul flights will be able to save about £73 per person on Air Passenger Duty by using their local airport.
Fraser Grieve, Highlands and Islands direcror for the Scottish Council for Development and Industry, said: "This is hugely significant for the region. I think the connections KLM offer are tremendous in terms of opportunities for visitors to come her and for exports around the world."