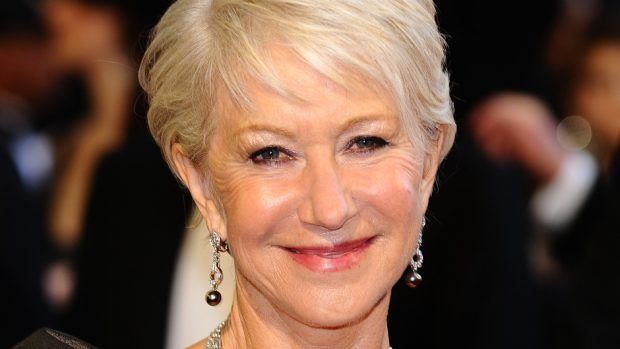 Calum Ross
Dame Helen Mirren has revealed that she reacted with "absolute horror" when she heard about plans for a controversial sewage plant in the Highland village where she was married.
The Holywood actress claimed that Ardersier is the "real Scotland" and that there would be a "huge outcry" if the £11million Scottish Water project was earmarked for a more high-profile beauty spot.
The Press and Journal revealed on Monday that Dame Helen was backing a local campaign against the scheme.
In a statement released by the Against Ardersier Waste Treatment Plant group yesterday, she confirmed her objection.
"It is with absolute horror that I heard about the proposed sewage plant at Ardersier," she said.
"I know of Ardersier because I got married there and therefore know first-hand the kindness and generosity of the people of this little village.
"This is a small and authentic community, rooted in the landscape and the sea. The people of Ardersier have lived there for generations, quietly getting on with their lives, working within the environment."
The Oscar-winning actress added: "Ardersier is not one of the famed beauty spots of Scotland; if it were, there would rightly be a huge outcry against this plan.
"However, Ardersier is as important to the history and beauty of Scotland as Loch Lomond or Fort William or any of the great tourist attractions, because Ardesier is quietly where the real Scotland is."
Isla O'Reilly, from the campaign, said: "We do not want the plant here.
"Our tourism and quality of life will be affected by this decision."
Scottish Water won permission for the development in 2011, but a fresh campaign has been launched to block the plan in recent weeks.
The project involves the upgrade of the existing wastewater treatment works at Ardersier, a replacement outflow from the plant to the Moray Firth, and a new main sewer in the area east of Inverness.
Scottish Water says the work is essential to support plans to create a new town at Tornagrain and other developments along the Inverness to Nairn corridor.
But opponents claim there was not enough consultation and have raised concerns about the smell, traffic impact, and damage to local flood defences and habitats.
A Scottish Water spokesman said: "The significant investment, which includes the upgrading of the Ardersier wastewater treatment works, will protect the environment of the Moray Firth while supporting the economy of the A96 corridor, helping to enable development at Tornagrain, which is now progressing.
"This is not a new proposal. These projects were proposed around six years ago when engagement with the community first took place."