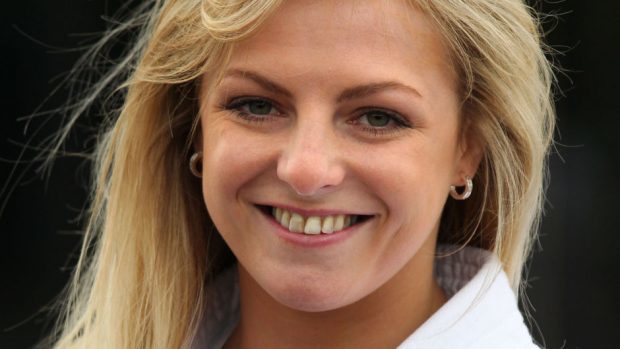 The family of injured Inverness judo star Stephanie Inglis hope she could be back home in Scotland within a few days.
A decision is imminent on whether she is fit to fly back from Bangkok – and if doctors give the move the go-ahead she could be transferred early next week.
The 27-year-old's younger sister, Stacey, said that she would be flown to a hospital in Scotland when the time was right.
Ms Inglis, a medalist at the 2014 Commonwealth Games, woke-up from her coma this week.
Family and friends reported that she is "definitely aware of her parents being there and is showing determination to communicate with them".
The signs of progress have emerged despite her having initially only been given a 1% chance of survival by doctors, after falling from a motorcycle taxi while she was in Vietnam teaching English.
Stacey said yesterday that it was "absolutely amazing news" that she was showing signs of recovery.
"I hope she can come home sooner rather than later. That's what we're working towards – to get her home next week," she told the Press and Journal.
"It's just one step at a time. I'm not too sure which hospital, but it will be one in Scotland definitely, that is for sure.
"I can't quite comprehend it all. I always knew she would come home but I didn't expect such progress so quickly. But I don't want to get my hopes up."
A campaign set-up by friends to raise money to pay for her medical bills – and it is now on the brink of passing the £300,000 mark.
More than 7,000 people have pledged donations.
Stacey said: "The continued support is really appreciated because we don't know what will happen. It has been unbelievable."
Stephanie won a silver medal at the 2014 Commonwealth Games in Glasgow.
She was spending time in Vietnam teaching English and was travelling on a motorcycle taxi to her school when her skirt became caught in a wheel and pulled her off the machine.