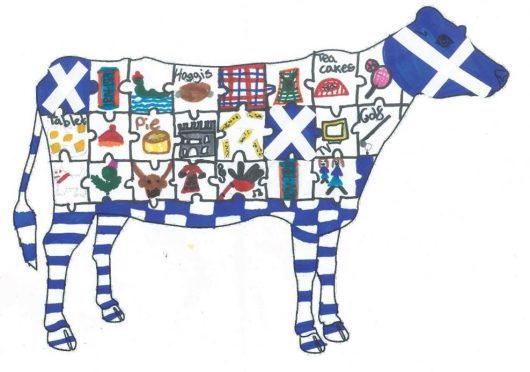 Artwork created by two pupils from an Inverness secondary school will be printed onto a life size model of a Highland cow that will feature at next month's Royal Highland Show.
Supermarket firm Aldi commissioned youngsters from across the country to produce designs for their "Moo Crew" – a herd of five fibre glass cows – to promote the Scottish beef industry and local sourcing.
Inverness Royal Academy first year pupils Lauren MacIver and Gregor King are two of five young artists to have their work transferred onto the cows, which will be making a debut at the Edinburgh event.
The winners were picked following a competition involving schools from across Glasgow, Edinburgh, Dumfries and Galloway, Aberdeen and Inverness.
All five designs have been developed around the theme of Scotland and illustrate the creator's favourite things about living here.
The winners also won £50 worth of Aldi vouchers for their family and a donation of £250 for their school.
Miss MacIver said: "It's really cool to see my design printed on one of the cows and I'm so excited that so many people will get to see my artwork at the Royal Highland Show."
Mr King said: "It was fun to take part and I'm glad I've been able to win a prize for my school too."
Richard Holloway, managing director at Aldi in Scotland, added: "We're really excited to reveal the Moo Crew and would like to thank each of the schools that took part in the competition to design the cows.
"The Crew will make its first public appearance at the Royal Highland Show next month and is part of Aldi's work to raise awareness of the beef and farming industries in Scotland.
"Aldi is committed to supporting local suppliers and the Aldi Moo Crew is a great way to demonstrate the Scottish produce that we are lucky to find available on our doorstep every day."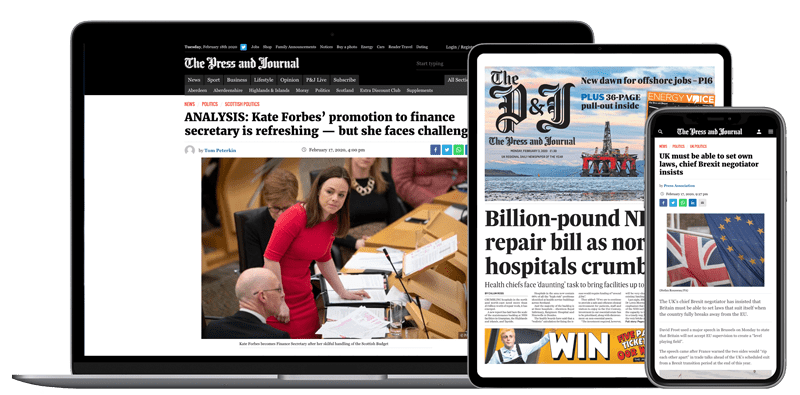 Help support quality local journalism … become a digital subscriber to The Press and Journal
For as little as £5.99 a month you can access all of our content, including Premium articles.
Subscribe