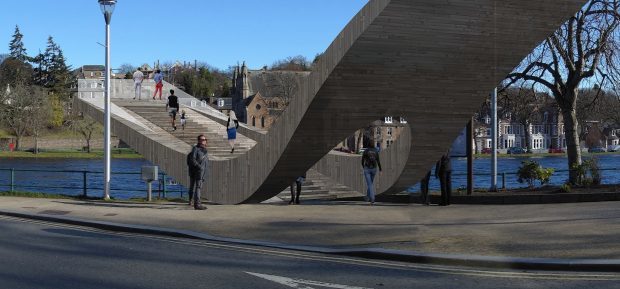 Highland Council's chief executive has been asked to intervene in a bitter row over the axing of the controversial "tilting pier" project in Inverness.
Two councillors have complained to local authority boss Steve Barron over the contents of a press release issued by the council in the wake of Friday's decision.
The release carried quotations from Inverness Provost Helen Carmichael and fellow councillor Thomas Prag expressing disappointment that their colleagues had been "swayed by the views of a small vocal number of critics".
Councillors Andrew Baxter and Donnie Kerr complained that it was not appropriate for the authority's media relations office to issue statements criticising a democratic decision of the council.
Members of the Inverness city committee voted by 10 to seven on Friday to abandon the £370,000 riverside viewing platform.
The scheme has divided public opinion in recent months, and the decision on Friday could lead to the loss of a £259,000 grant from Creative Scotland.
In a memo seen by the Press and Journal, Fort William and Ardnamurchan councillor Andrew Baxter wrote to Mr Barron expressing concerns about the press release.
He said: "I am disappointed by the tone of this press release and wish to formally complain.
"The City of Inverness Committee made a democratic decision this morning, which I assume becomes the policy of the council, unless councillors decide to bring a notice of amendment motion to the next full council meeting.
"Although individual councillors may disagree strongly with that decision, it would have been better for them to argue their case directly to the press rather than use the resources of our communications department."
Mr Kerr, an Inverness Central councillor, also complained to the chief executive.
He said: "It is an absolute disgrace for Highland Council staff to be used to criticise a majority decision taken by members in this manner by using a Highland Council press release to do so."
However, Mr Prag defended the release last night, saying: "It would be very odd if Helen and I, and the other members of the arts committee, had welcomed this decision with open arms because it goes against the delegated responsibility of our working group.
"I have no problem with the press office. I think there are some more important things to do around here than criticise the press office, which do a great job for the council."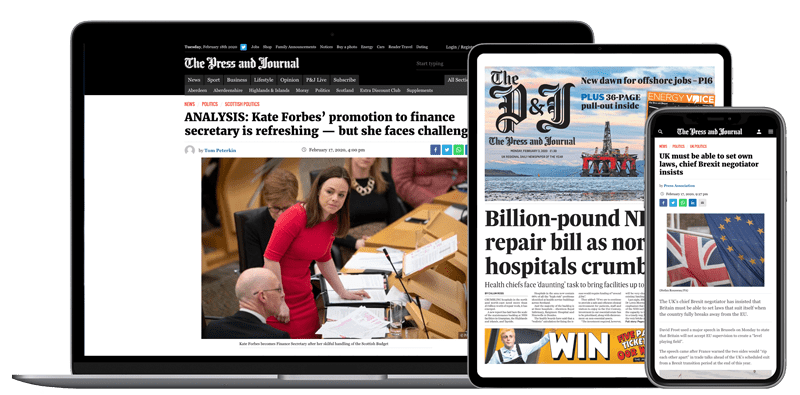 Help support quality local journalism … become a digital subscriber to The Press and Journal
For as little as £5.99 a month you can access all of our content, including Premium articles.
Subscribe