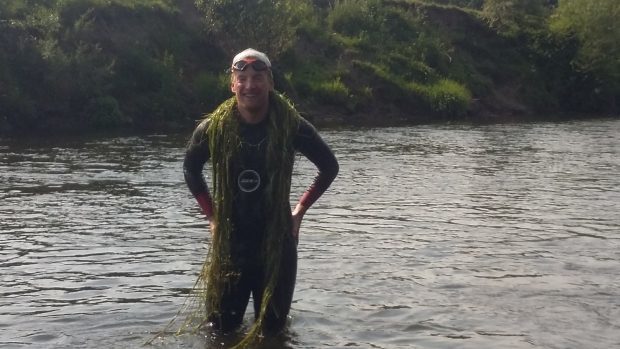 A man is attempting to become the first person to swim 62 miles – almost three times the length of the English Channel – from Fort William to Inverness.
Ross O'Sullivan, 25, a civil engineer from County Cork in Ireland, who lives in Cardiff, will begin his "Swim Across Scotland" challenge from the sea on the west coast to the east coast on August 27.
He plans to complete his adventure on September 3 and will be raising money for a children's charity throughout his epic swim.
Mr O'Sullivan said: "I swam the River Severn two weeks ago and I was looking for one more adventure before the cold water comes in.
"I went to Scotland a few times as a young fella and fell in love with the rugged, unspoiled landscape. I think Scotland is one of the nicest places in the world."
He will swim across Loch Lochy, which is 9.9 miles long, until he reaches the Caledonian Canal, which connects with Loch Oich.
After reaching the latter, he will continue down the River Oich, which he expects to be the most dangerous stretch of the adventure, with its shallow fast sections and rapids.
By the time he arrives at Loch Ness, he will already have travelled more than 29 miles.
Looking ahead to the 22-mile swim across the famous loch, Mr O'Sullivan added: "It's weird to think that I will be swimming with 754ft of water under me.
"What the hell could be under me at that stage? All sorts I'd say, 16ft salmon, three-eyed trout. Who knows?"
He continued: "After the magnificent Loch Ness, we have our last challenge, which is to swim down River Ness.
"This also looks fast flowing, with rapids present again. I will finish in the sea by Inverness. So I will start in the sea and finish in the sea."
Mr O'Sullivan will be maintaining his odyssey in water temperatures of around 10 degrees. He said: "I have swam in 10 degrees water before, and it is unbearable.
"You are a ticking time bomb at this temperature. I wouldn't be able to sustain swimming in this water temperature for any longer than an hour. Hypothermia will be my biggest worry for this adventure."
Visit rossosullivan.com/swimming-across-scotland/ to learn how to support him.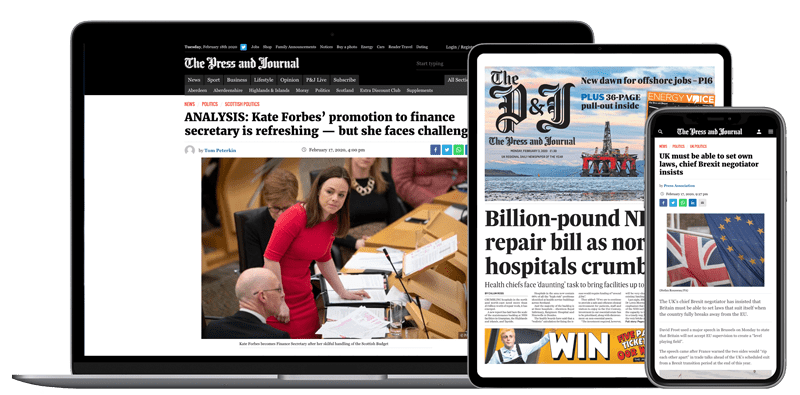 Help support quality local journalism … become a digital subscriber to The Press and Journal
For as little as £5.99 a month you can access all of our content, including Premium articles.
Subscribe