A developer is poised to finally lodge plans to create a "focal point" for an Inverness suburb years after the first homes were built.
Tulloch Homes will submit a masterplan and three planning application by the end of this month for various sites at Milton of Leys.
A long-awaited new "neighbourhood centre" is proposed to include between four and six shops with 16 flats above, a 40-bed care home, a nursery and almost 20,000sq ft of parkland and pitches.
There will also be an application for further residential development at the community.
A consultation was held at Milton of Leys Primary School last week in advance of the submission of the plans.
George Fraser, Tulloch Homes chief executive, said: "We have been working on site at Milton of Leys for 17 years and it has been our largest single development and a highly successful one.
"Over 2,000 people now live there and it is a settled community, playing its part in the expansion of Inverness.
"We have been liaising closely with the local authority on how best to proceed with what will be a focal point of the community.
"The council have requested more shopping facilities and have asked us for land for a children's nursery which is much needed in Milton of Leys and which we have agreed to provide.
"The community have asked for increased open play space and somewhere for children to play football, and these have all been incorporated in to the proposal.
"We are actively speaking to interested parties in relation to the care home, again facilities which are urgently required in Inverness."
Inverness South Community Council secretary and planning spokesman Bob Roberts said: "It was discussed at a community council meeting and we're waiting to see what the actual planning in principle.
"The main thing is that we're not happy with the residential bit, especially the three and four storey flats."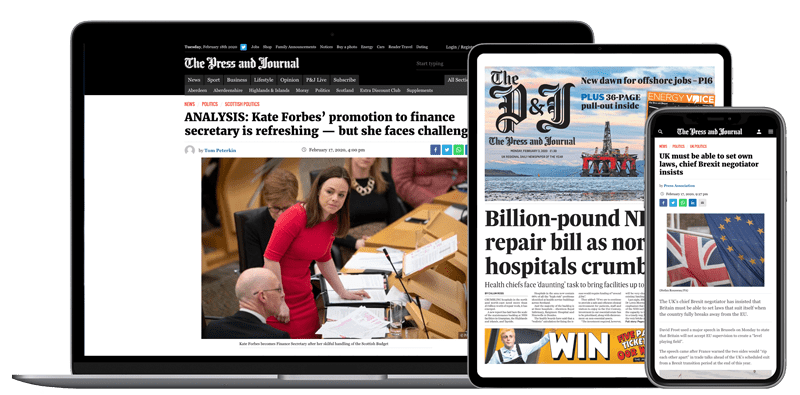 Help support quality local journalism … become a digital subscriber to The Press and Journal
For as little as £5.99 a month you can access all of our content, including Premium articles.
Subscribe