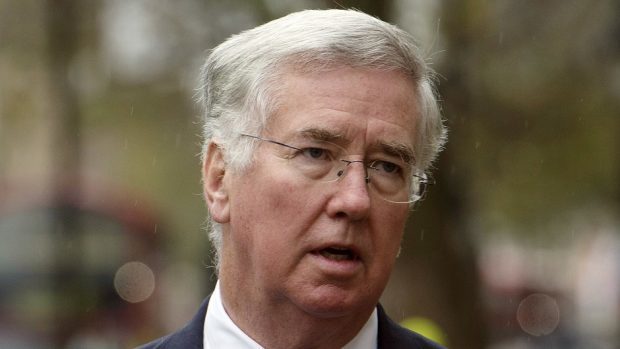 UK Defence Secretary Michael Fallon has been urged to travel north to listen to the case for saving the historic Fort George barracks from closure.
Fergus Ewing, local MSP and Scottish Government minister, has written to the Conservative Cabinet member to invite him to the region.
It emerged last week that the future of the 250-year-old garrison is under review by the Ministry of Defence (MoD).
Built after the Battle of Culloden, the base has been home to the Black Watch battalion, which is made up of more than 500 personnel, for nine years.
Almost 600 people have now signed a Press and Journal petition against its closure.
Mr Ewing, the MSP for Inverness and Nairn, said: "I understand my colleague, Scottish Government Veterans Minister Keith Brown met with Mark Lancaster, veterans minister and the MoD lead on the Footprint Strategy which is examining the future of defence sites across the UK.
"It has been confirmed that the UK are considering the future of the Black Watch and therefore the continuation of Fort George."
"As the local MSP for Fort George I have today written to Michael Fallon, the UK Government Defence Cabinet Secretary, to invite him to the Highlands in order to hear local opinion and the strength of feeling for retention of the Black Watch at Fort George.
"There has been a long history of defence closure in the north of Scotland with the loss of Highland regiments, and the closure of RAF Kinloss.
"It seems the conventional defence forces are regarded as less important than nuclear weaponry.
"To renew the exorbitant costly Trident weapons, the UK Government is ready to cut further conventional forces in the Army, Navy and the Air Force.
"We oppose those moves and I do strongly believe that Mr Fallon, if he is considering axing Fort George and the Black Watch, should come to be willing to listen to local opinion."
An MoD spokeswoman said: "As part of an ongoing review, we are aiming to create a smaller and better defence estate that effectively supports our Armed Forces in the important role they play.
"The MoD is considering how it might achieve this and no final decision about the future of Fort George has been made at this time."