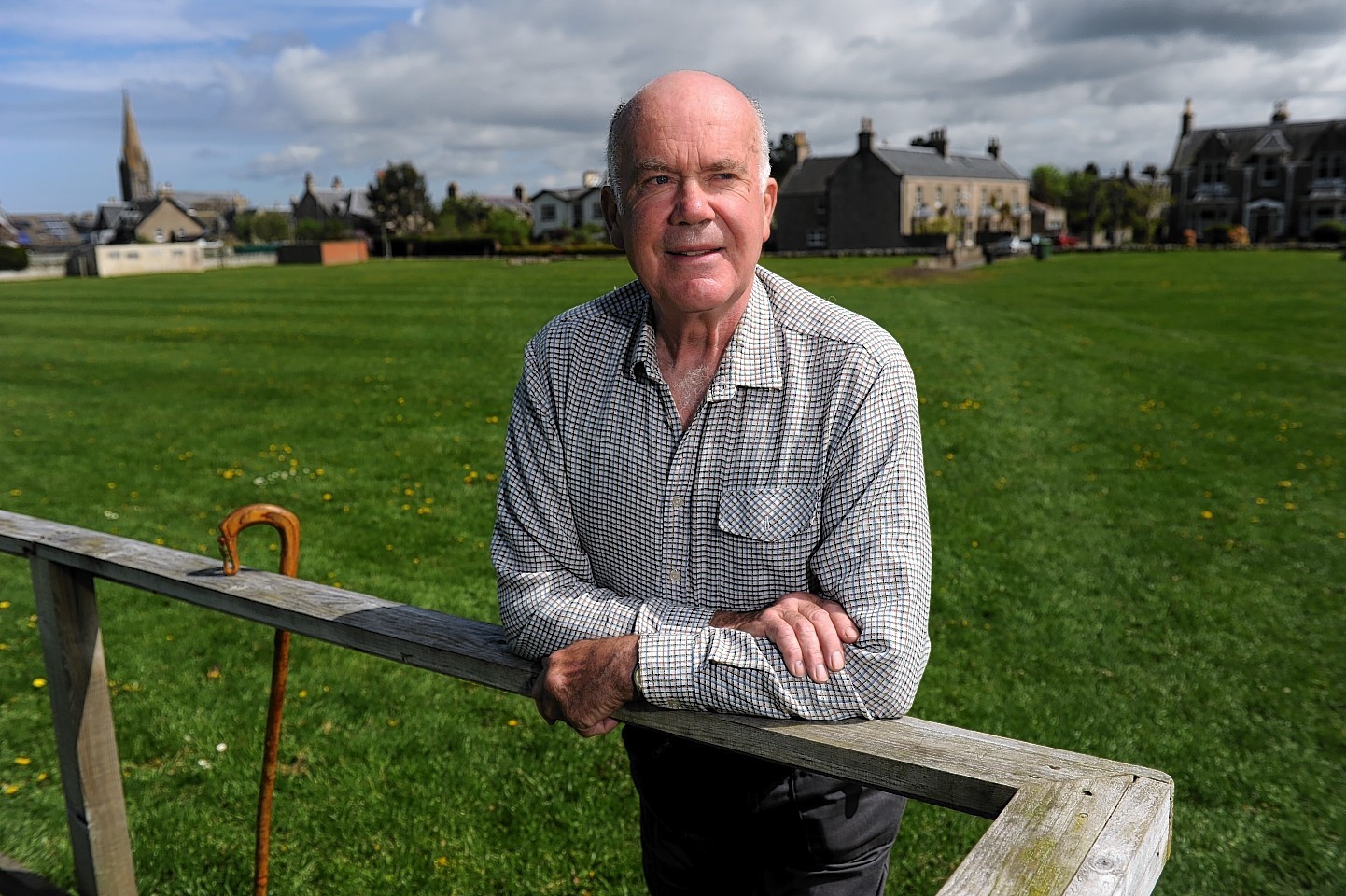 Work on a long-planned £70million Nairn golf and 300-home development could finally get under way next year.
Plans for the project have been on the table for almost a decade, but now Cawdor Maintenance Trust have revealed they hope to start work late next year or early 2018.
Critics of the proposal are adamant, however, that vital infrastructure to support it is not in place.
The development is planned for land north of the A96 Inverness-Aberdeen route at Delnies, and features an 18-hole course, a luxury hotel, a tourism and heritage centre, equestrian centre and housing.
More than 500 pre and post-construction jobs could be created.
Last night Ken Bowlt, spokesman for Cawdor Maintenance Trust, said: "We're hugely further on now than we were 10 years ago.
"We're at the stage where we're grinding our way through planning and it looks like the end is in sight – I would say the end of next year or early 2018 is a realistic starting time."
He claimed that Nairn needed the development.
"The High Street is getting run down and there's no footfall in the shops," he said. "A lot of people are going to Inverness instead because it has the retail."
Initial plans for the development were tabled in 2008. Outline planning permission was granted in 2012 and consent was granted last year.
However, the applicant wants to vary a condition to build a new roundabout off the A96 to access the site by instead building a "ghost island" T-junction for cost purposes, which has been refused by the council.
The trust lodged an appeal with the Scottish Government arguing that the junction would be suitable, and argued that reduced traffic flow from a proposed Nairn bypass would make it safer.
The agent for the scheme, Alan Farningham, of Farningham Planning Ltd, said: "If the condition isn't removed it doesn't mean that the development will not go ahead.
"From a technical point of view, there's no requirement for a roundabout and we've proved that. We feel that we're justified in making that appeal."
Asked when work might begin, he said: "This appeal could take six months. It could be next year before the detailed plans go in.
"I would imagine it would probably be the end of 2017 or the beginning of 2018 before we're on site."
Last night Nairn Suburban and West Community Council chairman Dick Youngson said the Cawdor development was "a splendid idea," but stressed that planned housing development should start first on the adjacent Sandown site, which is on Nairn common good land.
He added: "We feel development should really start in Sandown and then move westwards and incorporate the Cawdor development.
"There are going to be plans, perhaps a drip feed of houses, about 20 to 30 a year, building up to about 300 homes at Sandown. We don't just want to build houses for developers to make a killing.
"We have to think carefully about development in Nairn and want to see a new Nairnshire local plan."
Mr Youngson believes there should be a shared roundabout for both sites, as opposed to a T-junction.
Nairn Improvement Community Enterprise chairman Alastair Noble agreed with Mr Youngson on the need for an updated local plan.
He adding: "The whole thing is madness. What we have got is ageing infrastructure and sewage works and overcapacity.
"If they're appealing that decision on the grounds to put in a roundabout will cost too much, it doesn't bode well for paying for the provision of infrastructure. What they cannot do is expect the
Scottish Government, Highland Council or Scottish Environment Protection Agency to bail them out."