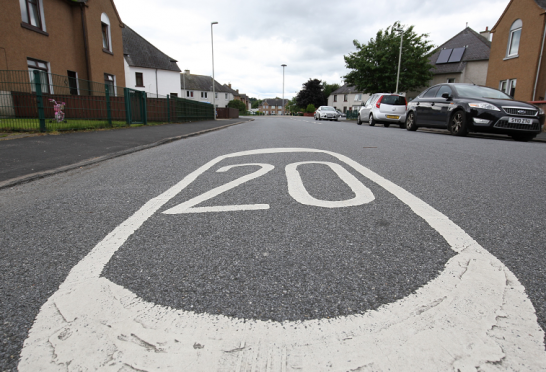 Police have promised to step up patrols in an area of Inverness where drivers have collided with parked vehicles on three occasions in as many months.
No-one was seriously injured in the incidents, but worried South Kessock residents have demanded urgent action to prevent a repeat of the incidents.
They say speeding drivers frequently flout the law in streets where 20mph speed limit signs have made no impact on offending drivers.
The latest crash happened on Wednesday evening in Kessock Avenue.
The previous two incidents were in the adjoining Kessock Road.
Lorry driver Kevin Shields, 55, who lives on Kessock Avenue within sight of the latest crash, is fed up with drivers regularly speeding in the area despite its clearly marked signposted 20mph limit.
He said: "I'm really concerned. Speeding is a regular problem around here.
"Somebody has to take responsibility and make this a safe zone because there are a lot of kids playing here.
"The 20's-plenty signs aren't enough. We need cars to slow down. There are certain people around here who don't care what speed they're doing and we need to stop this."
Local councillor Donnie Kerr contacted the police in the wake of the accidents.
He said: "With the kids off school just now I am concerned that it's just a matter of time before a child is injured because of reckless or careless driving.
"I want an increased focus on bad driving in the area before we end up with a fatality or serious injury."
Mr Kerr has also approached the local authority's community services department to see what additional steps the council might be able to take to tackle speeding drivers.
A spokesman for the police acknowledged Mr Kerr's appeal, adding: "It is being addressed and regular patrols will carried out in the area."
Several residents spoke yesterday of the same culprits being seen on a regular basis racing along streets in the area.