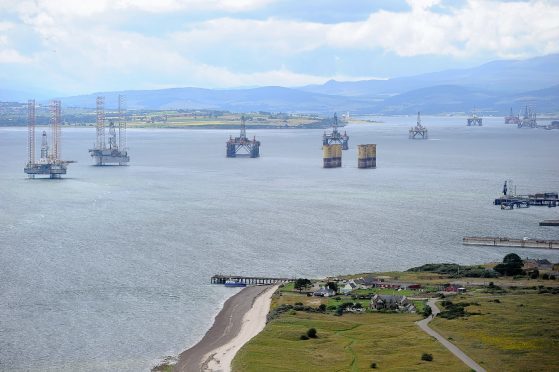 A spate of laser attacks on ships working in the Cromarty Firth have been described as "technological violence" by a local councillor.
Cromarty-based Councillor Craig Fraser joined a chorus of voices condemning the incidents, which left one worker in the firth requiring medical treatment.
The Cromarty Firth Port Authority has previously revealed that as many as five vessels navigating or working in the busy shipping passage have been affected by lasers being directed at them.
Police yesterday confirmed they have been made aware of multiple incidents and said that inquiries are ongoing.
All of the beams are believed to have originated from the Black Isle side of the firth, on higher ground above Cromarty.
And local councillor Mr Fraser was scathing in in his criticism of the culprits.
He said: "It's just beyond stupid. It's a gross criminal act and in my opinion it's tantamount to technological violence.
"I would encourage anyone who knows who is doing this to get in contact with the police on 101 or even on 999.
"If it is locals who are doing it then the chances are they will know someone who works at sea.
"How would they feel if it was their parents or a friend who was injured or suffered an accident?"
The Cromarty Firth Port Authority have also pleaded with the perpetrators to stop before someone is seriously hurt, branding the misuse of laser pointers a "serious health and safety risk".
The first of the recent spate of incidents happened on June 13 at about 9pm, when a contractor working near the mouth of the firth off the south sutor reported being dazzled by a green light.
Four similar incidents have since been reported in roughly the same area.
Police Sergeant Matthew Ravenhill said: "We would urge anyone who owns a laser pen to use it responsibly.
"Directing a laser at any type of vehicle, vessel or aircraft or towards people can have very serious consequences, not to mention the possibility of seriously damaging someone's eyesight."
Cromarty Firth harbour master Torquil Macleod has urged anyone with information to contact the police on 101 or the port on 01349 852308.