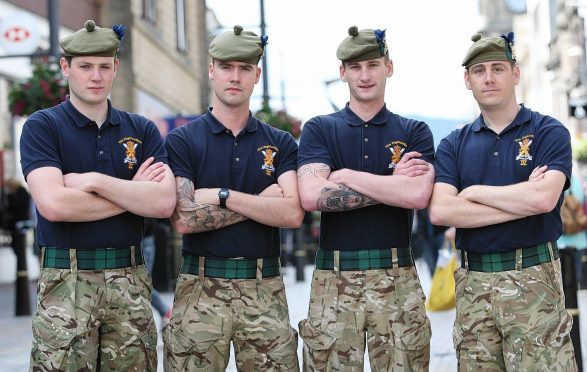 A group of soldiers and have-a-go heroes sprang into action after a man grabbed a woman's purse in a bank.
They chased him along Inverness High Street after his victim shouted that she had been "robbed" at an RBS branch in the city.
The opportunist thief ran to the nearby Mealmarket Close alley leading the 30 yards to Baron Taylor's Street.
As shocked tourist and lunchtime shoppers looked on, a mystery man in shorts and T-shirt led the pursuit, followed by local music shop owner Brian Philip.
And they were then joined by four soldiers from the 4 Scots battalion who were on a recruitment exercise.
Two security guards working for the city's Business Improvement District (Bid) scheme – Garry Munro and Jay Chima – eventually cornered the thief.
The bank customer, who followed the chase, was able to recover her purse.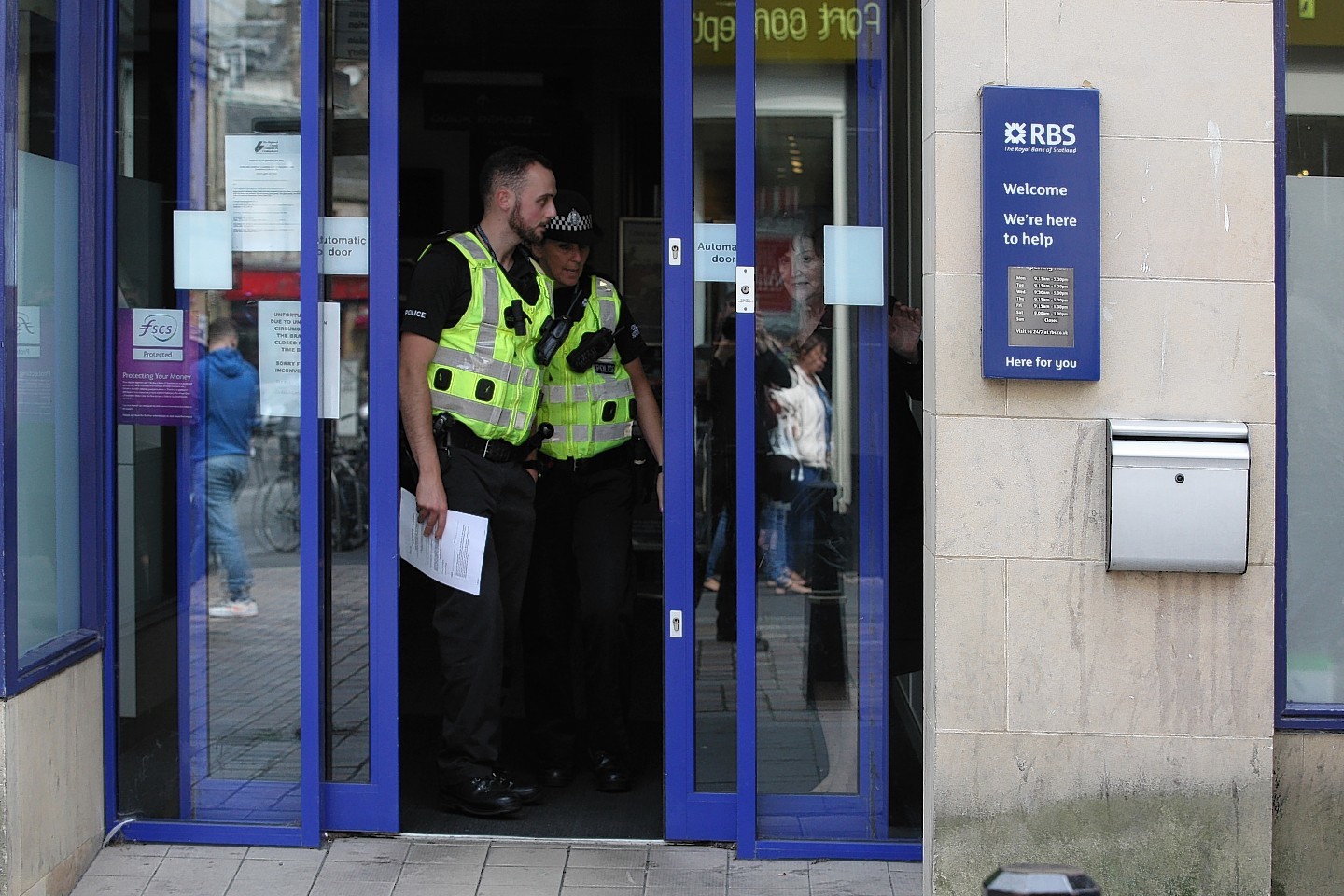 Mr Philip, who is also a Bid director, said: "He banged into me and as he went past I heard the lassie shouting.
"I paused for a split second and then I was off.
"What went through my mind was that the one guy chasing him by himself doesn't want to be on his own if he catches him, so I followed along.
"The two Bid guys were there at the end of the close and nabbed him. It was nicely done."
Inverness Bid manager, Mike Smith, said: "We're very proud of our security task team.
"We provide a security task team in the holiday season and on special occasions in the city centre to make people feel safe and secure."
Sergeant Brian Taylor, of 4 Scots, said: "We were just there to make sure that nothing else happened, that's all we contributed to it."
A spokesman for RBS said: "An incident did take place. We're co-operating fully with the police.
"There's an ongoing investigation and we, therefore, can't comment further."
A spokeswoman for the police said a 32-year-old man had been reported to the procurator fiscal and was expected to appear in court today.