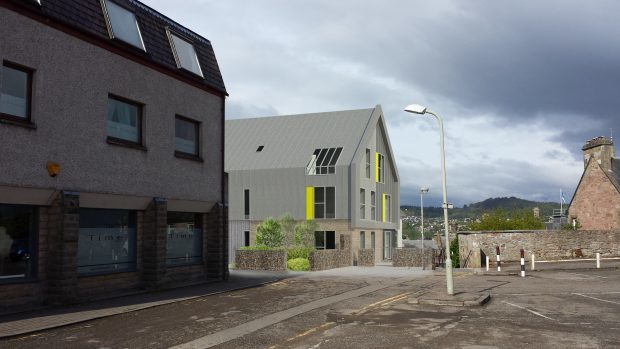 A derelict area of Inverness city centre could be brought back into life with a new £3million housing project.
Thearea alongside Raining's Stairs has been plagued with anti-social behaviour in recent years.
But now, a planning application has been submitted to build 18 new flats in the troubled spot.
The project has been developed by Ark Estates, which was also behind a 31-flat development at a disused building on Academy Street.
Ark Estates is a sister company of Inverness builders William Gray Construction – and company director Willie Gray said he hoped that the new development would "change the nature" of the area.
Mr Gray said: "Our development at Academy Street has proved hugely successful in bringing new energy to that part of the city centre and we hope to replicate that success with this latest project.
"The Raining's Stairs are a historic part of the old town, but the neighbours will tell you they regularly experience problems with anti-social behaviour.
"This area has looked run-down and derelict for a long time now.
"New housing will change the nature of the area and improve the look of what is a convenient thoroughfare in the centre, used by locals and visitors alike."
The new development would run down the side of the steeply sloping stairs which link Ardconnel Street and Castle Street.
The pathway itself would be upgraded and repaired as part of the project.
The flats would be a mix of tenures and Ark Estates are currently in talks with other agencies about becoming involved, including the Highland Housing Alliance which backed the Academy Street development.
Mr Gray added: "We are keen to see a mix of rented and owner-occupier flats, and we are in discussions with Highland Housing Alliance to see if they can support the project in any way.
"Whatever the outcome, these will be affordable homes which will bring people back into the city centre and help in its regeneration."
The Press and Journal has previously revealed local concerns about the state of the Raining's Stairs, with problems including anti-social behaviour and public drinking.
The path was named after John Raining, a merchant from Norwich, who bequeathed £1,200 to support charitable schools in the Highlands.
A school stood near the top of the stairs on Ardconnel Street between 1757 and 1976 when it was demolished, having closed in 1894.
Inverness Bid manager Mike Smith said that the city centre agency had been supportive of the development at Academy Street and said he was confident that the Raining's Stair's project would be an "equal success".
He said: "It's great to see a proposal coming forward for that area of the city centre.
"I think it will be a benefit to the housing situation in the area but it should also be able to play a part in covering some of the issues we have seen developing in that particular area.
"I'm totally supportive of it."
Crown and City Centre Community Council has not yet had an opportunity to discuss the plans – but speaking personally last night chairwoman Pat Hayden said she would welcome the development.
She said that the site acted as a "magnet" for anti-social behaviour and said she was keen to see it built on.
She added: "Personally I'm all in favour of developing eyesore sites of this ilk.
"I have been very impressed by their work on the flats on Academy Street so if it is anything like that then I'm sure this will be very welcome."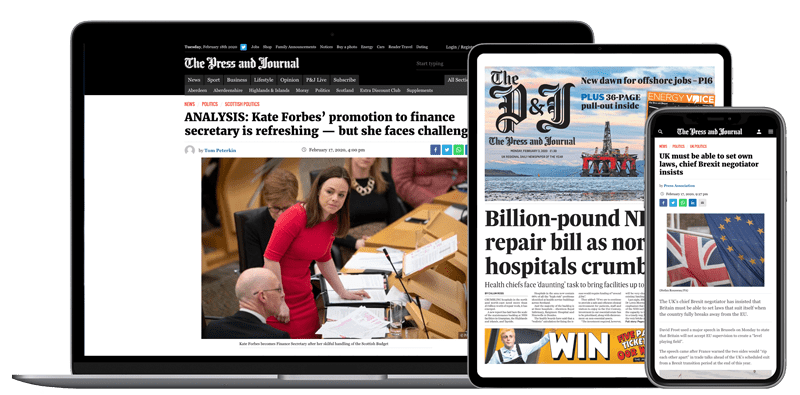 Help support quality local journalism … become a digital subscriber to The Press and Journal
For as little as £5.99 a month you can access all of our content, including Premium articles.
Subscribe