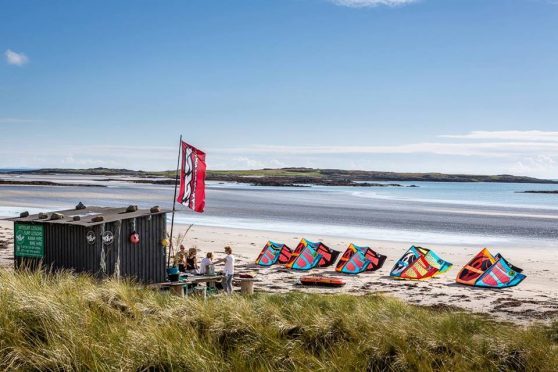 A water sports company could be forced to knock down two beach huts it has built without planning permission on the idyllic sands of Tiree.
The island, with its pristine white beaches, is known as the "Hawaii of the North" because of the sunshine and perfect waves.
It is hugely popular with surfers and Blackhouse Watersports offers surfing and kitesurfing lessons, as well as kayak and bike hire from its base at Balevullin Beach.
But the company has come under fire from Argyll and Bute Council after building huts on Balevullin and Gott Beaches without planning permission.
Applications for retrospective planning consents have been lodged, but council officers are recommending that these be refused.
At the planning committee meeting on Wednesday, officers will recommend that a special public hearing should take place, due to the amount of interest the applications have generated.
A petition with 135 names has been submitted in support of Balevullin hut, while the council has received 39 objections and 100 expressions of support.
There have been eight objections to the Gott hut and 17 expressions of support.
Objectors feel the huts are a blight on the otherwise unspoiled beaches, while supporters, including Mike Russell MSP, see them as a boost for the island's economy.
In his report before councillors, senior planner Richard Kerr writes: "Although the development is small scale in nature and constructed in a manner and using materials which are sympathetic to the locality, its very presence on an otherwise undeveloped beach poses a serious issue, as its open and unspoiled character forms a vital part of the area's local distinctiveness.
"Tiree's undisturbed beaches form a highly vulnerable 'wilderness fringe' between the land and the sea and one which should be afforded robust protection against artificial change; particularly against development in or adjacent to those areas of 'natural
foreshore'."
Blackhouse Watersports is run by husband and wife Martin and Iona Larg. Mrs Larg said: "The loss of the beach huts would be the end of our business. Particularly the hut at Balevullin is central to our business and the surf school and club we provide for locals.
"The beach but provides an additional level of safety for children and parents of children participating.
"The business we had before operated from a trailer, which couldn't meet the expectations of our customers and we weren't able to hold the level of equipment we do now."
The Gott Bay hut has been up for six years, while the Balevullin one was built in April 2015.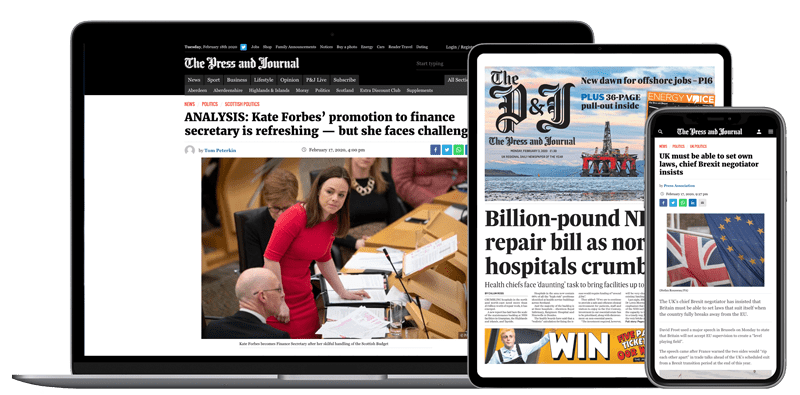 Help support quality local journalism … become a digital subscriber to The Press and Journal
For as little as £5.99 a month you can access all of our content, including Premium articles.
Subscribe