A watersports company will have to wait a month before it learns if it will be forced to knock down a beach hut it built without planning permission on the sands of Tiree.
A special public hearing of Argyll and Bute Council's planning committee took place on Tiree yesterday to decide the fate of the hut at Balevullin Beach.
Blackhouse Watersports offers surfing and kitesurfing lessons and kayak and bike hire from its base at Balevullin.
The huts are used by Finn MacDonald, 15, the Scottish Under 18s surfing champion and Ben Larg, 11, who holds the nation's under 14s title.
But the company came under fire from the council after building huts on Balevullin and Gott Beaches without planning permission.
Applications for retrospective planning consents were lodged, but council officers recommended that these be refused.
To meet the council half way, Blackhouse Watersports since decide to remove the hut at Gott.
Yesterday's meeting was purely to decide on the fate of the hut at Balevullin, with a retrospective planning application submitted.
Councillors decided to delay the decision for an environmental and economic impact assessment to be conducted.
Objectors say the hut is a blight on the otherwise unspoiled beaches, while supporters, including Mike Russell MSP, see it as a boost for the island's economy.
The planning committee heard from both sides.
The results of a ballot of the island conducted by Tiree Community Council were presented to the hearing.
Of the 535 voting slips issued, 421 were returned. A total of 314 islanders were in favour of removing the hut, while 102 were opposed to it being removed.
Councillor Roddy McCuish, a member of the planning committee and lead councillor for Oban Lorn and the Isles, said: "I said that it was a great development but in the wrong place. I put more weight on the ballot of the community council, which came out overwhelmingly against the beach hut.
"There is no reason why environmental concerns and tourism can't work hand in hand together. This is what we must do on Tiree."
Iona Larg of Blackhouse Watersports said: "We had extensive conversations with Argyll Estates before this hut went on the beach. The area is surrounded by croft land, sensitive machair and common grazing.
"Balevullin beach is the only beach on the whole of Tiree that doesn't have doesn't have any formal environmental designations.
"The hut has become integral to the model we provide. It allows us to offer a level of service people have come to expect."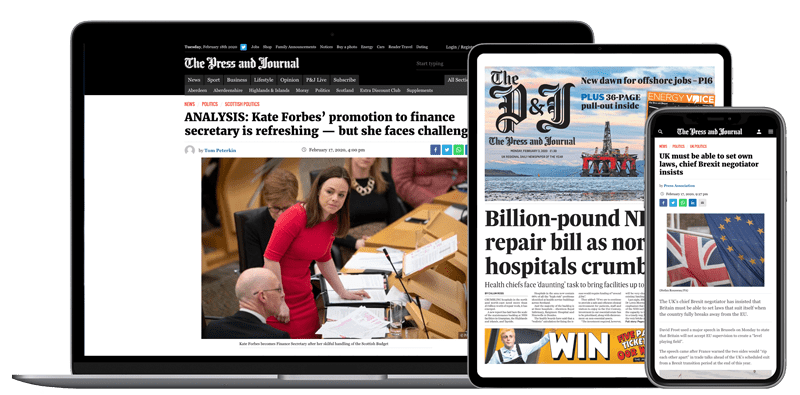 Help support quality local journalism … become a digital subscriber to The Press and Journal
For as little as £5.99 a month you can access all of our content, including Premium articles.
Subscribe