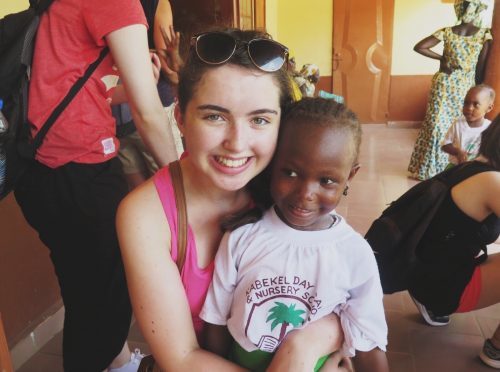 A group of Christian aid workers – including school pupils – from the Outer Hebrides had a terrifying ordeal when their plane was hit by a flock of storks.
The ten were travelling back from Gambia in West Africa when soon after take-off, trouble struck.
Among the party was 16-year-old Kathryn Macleod from Lower Bayble on Lewis.
The Thomas Cook flight from Banjul to London had 170 passengers – but the stork strike damaged both engines and landing gear.
"It was terrifying. Very frightening, we were just minutes into the take-off when there was this loud sound," said Kathryn.
"The plane began to make a loud constant banging noise like a drill which travelled through the whole aircraft. It immediately alerted us and the feeling that something had gone wrong was in everyone's minds. "There was an eerie atmosphere among the passengers, little talk and cabin crew remained in their seats. Worries were starting to arise as the plane carried on flying but was not rising higher.
"Then the pilot said 'what I'm about to say to you is very important and I want you to listen very carefully.'
"Thankfully our skilled pilot explained to us that during the take-off, the plane flew into 50 storks, with 13 getting pulled into the engines.
"One engine had completely stopped working and the other one was damaged but kept the plane flying.
"The pilot made the decision to turn back around to the Gambian airport. He was circling to burn off fuel. There were a lot of prayers said. After an agonising 45 minutes, we managed to land back on safe ground with a huge sigh of relief.
"The pilot told me it was the worst experience he had ever had and that it was a miracle we didn't have to land in the sea. We all thought it was going to go down.
"I am more wary now of flying, but it has not put me off – just a bit more nervous.
"We stayed an extra night and getting on the plane the next day for the six hour flight was an anxious experience after what had happend."
And to add to the ordeal, the flight back to Stornoway last month was an hour delayed.
"But Loganair does not seem so bad after all now," joked Kathryn.
Kathryn, a pupil at the Nicolson Institute in Stornoway, had raised around £1000 to on the outreach trip organised by The Gambia Partnership, working on building a school and other projects.
A spokesman for Thomas Cook said: "The pilots and cabin crew responded extremely professionally according to their training and the aircraft returned safely to Banjul.
"We apologise for the unavoidable delay to their return journey."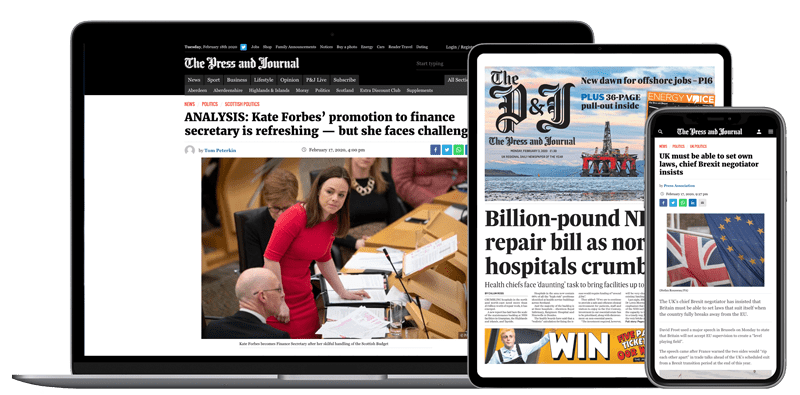 Help support quality local journalism … become a digital subscriber to The Press and Journal
For as little as £5.99 a month you can access all of our content, including Premium articles.
Subscribe