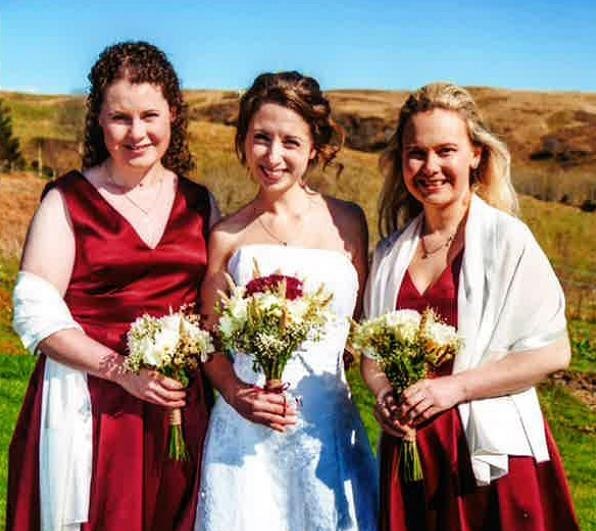 A trial date has been fixed for a man accused of causing the death of an island vet by driving his Maserati on the wrong side of the road at speeds of 95mph.
Thomas Wainwright, from Valbonne in France, will stand trial at Glasgow's High Court on March 10.
Wainwright also denies driving the Maserati Ghibli under the influence of alcohol when it collided with a van being driven by 29-year-old vet Theresa Wade.
The crash happened on the A849 road, near to Craignure on Mull, on October 28 in 2015.
He is also charged with failing to provide a breath sample, and is accused of performing "doughnuts" with his car, and driving the wrong way round a roundabout and on the wrong side of the road on various occasions on the island between October 24 and 27.
Miss Wade ran the island's only veterinary practice at Fishnish. She was travelling home from work to the Kinloch Hotel at Pennyghael, where she lived with her partner, Charles Pease, when the crash happened at 8.15pm.
At the time, Mr Pease said: "Theresa was one of life's bright stars that burned out all too soon.
"I feel absolutely beside myself, because she was a young woman with great potential who was an exemplar for all that Mull, Oban, Argyll and even Scotland could present to the world."
She grew up on the Ross of Mull where her mother and father, Mary and Trevor Wade, ran Bayview Stores at Bunessan.
Miss Wade went to primary school at Bunessan before attending Oban High School, where she was the dux.
She then studied veterinary medicine at Glasgow University, as the prelude to taking her first job at a practice in Fort William in 2009.
At the time of her death, her father said: "It was her work and Mull that mattered to her rather than how much money she could make.
"Theresa was determined to get back to Mull and run a rural practice. By a fluke, she got there. It wasn't on the market, but Jimmy Wilson was looking for someone to take over, so he could retire. Theresa showed up at the right time.
"She was very, very popular. She loved all animals, but horses and cats were her favourite. She was happy to live a simple life."