Theresa Wade's lifetime ambition was to be the vet on Mull, where she grew up.
She worked with Jimmy Wilson before buying his practice there.
Mr Wilson is currently helping her family to run the practice until a suitable person can be found to take over.
He said: "She was a super person. It is really quite tragic how her life has been cut short.
"It wouldn't matter what sentence was given, it wouldn't be enough. How can you put a price or time on it?
"At the end of the day, he (Thomas Wainwright) knows what he has done and he has to live with that. Perhaps he doesn't care.
"Certain people think it is clever to drink and drive and then get away with it. This just shows what can happen if you drink and drive. He didn't mean to kill her. But he was so reckless in his behaviour that is what happened.
"Not only has Charles lost his partner and Trevor and Mary lost their daughter, the island has lost an absolutely super vet who would have continued working for the next 30 years.
"Any of her clients would tell you she was very clever and caring in her job.
"I don't think for one minute he realises what he has done."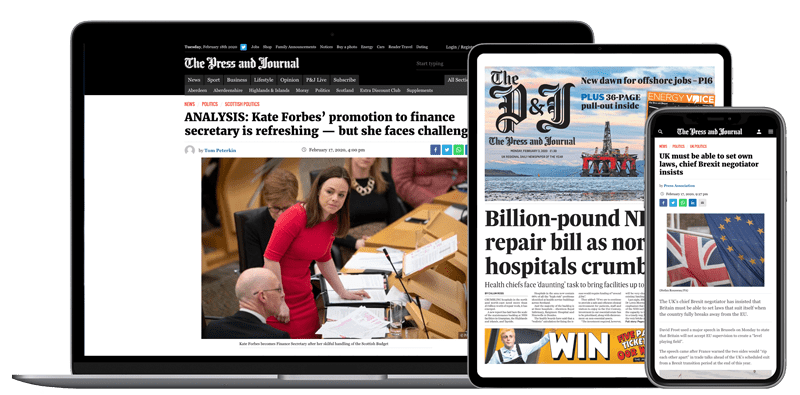 Help support quality local journalism … become a digital subscriber to The Press and Journal
For as little as £5.99 a month you can access all of our content, including Premium articles.
Subscribe