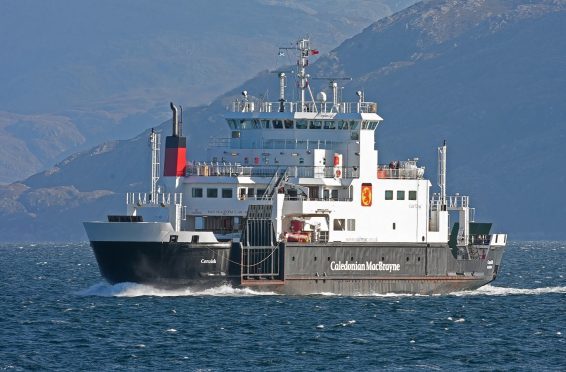 A vital ferry link between Skye and the mainland has seen more than 30 cancellations in just two weeks.
The start of the summer timetable on the Mallaig- Armadale ferry service has been widely disrupted and concerned members of Sleat Transport Forum fear this will continue throughout the busy tourist season causing a severe impact to both local economies as well as job losses.
The MV Coruisk, which was purpose built for this crossing, was removed by CalMac to be deployed as a second vessel on the Oban-Craignure route. Following cancellations and disruptions last year, the MV Loch Fyne and MV Lord of the Isles now ferry passengers over the sea to Skye.
There have been 36 cancellations since the summer timetable started at the end of March and Roddy Murray, chairman of the forum, said: "We are just sickened by the uncertainty, as ferries are being cancelled with just a little notice.
"Despite all assurances from CalMac and Transport Scotland that last year's unacceptable service would not be repeated, the situation has not improved and we are appealing once again that immediate steps be taken to retrieve the situation to enable an effective and reliable service to be provided."
The Loch Fyne was designed to operate from concrete slipways, but both Mallaig and Armadale have 'linkspans' – hydraulic ramps with less flexibility in low tides. The Lord of the Isles should operate three services a day across the Sound of Sleat while on turnaround from its daily service to Lochboisdale, but if the South Uist service is cancelled or diverted because of adverse weather, then the Mallaig-Armadale crossing is also affected.
Highlands and Islands MSP David Stewart said: "We can only hope that these prove to be teething problems as a continuation of disruption and problems would spell disaster for the local economies"
CalMac Operations Director Drew Collier said: "The MV Lord of the Isles and MV Loch Fyne will serve the Mallaig-Armadale route providing the additional capacity, frequency and improved reliability requested by the Sleat community.
We have specifically planned the timetable to benefit coach traffic which was affected by disruptions due to tidal issues last summer."