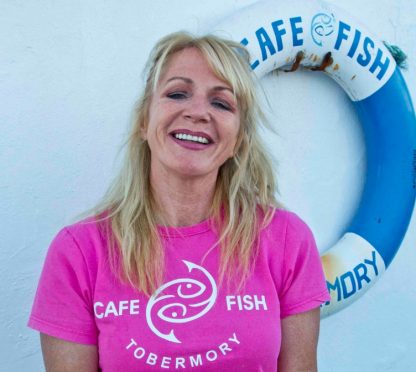 An award-winning business on a popular island for tourists could be forced to turn away customers at the busiest time of year – because of a staffing crisis.
The owners of Cafe Fish in Tobermory on Mull are preparing to stop serving lunches for three and possibly four days a week, as a consequence of being unable to find waiting staff.
The island currently has a major recruitment problem, with a search ongoing for a new head teacher for the local high school and two GP and a dentist position vacant.
Tobermory High School Parent Council is running a campaign to help find a new head, but the post is being advertised for a third time since August.
And now, the popular Cafe Fish is the latest to take drastic action.
The restaurant has become a tourist attraction in its own right, with its own fishing boat which lands fresh produce every day.
Jane Gill, who owns the business with Liz McGougan, said: "It is crazy because we are so busy at lunchtime but we just can't manage it. We need to keep the quality up and can't do that with a lack of front of house staff.
"We just can't seem to recruit new staff. Part of that is because it is difficult to find accommodation for them.
"Perhaps locals are just not going into the hospitality industry. We have never had this situation before."
The restaurant is open seven days a week from 11am-3pm and 5.30pm-10pm. However, they fear that by next week they will no longer be able to serve lunches from Monday to Wednesday and possibly even Thursdays.
Mrs Gill has no idea why they are struggling to find staff.
But she said: "We might even have to stop doing lunches completely. But the problem with that is that there would be no-one here to take bookings during the day. We are going to lose a lot of money, thousands of pounds. But there is nothing else we can do.
"The tips are excellent and our customers
The restaurant requires six full time front of house staff and currently only has two. They are also looking for a chef de partie.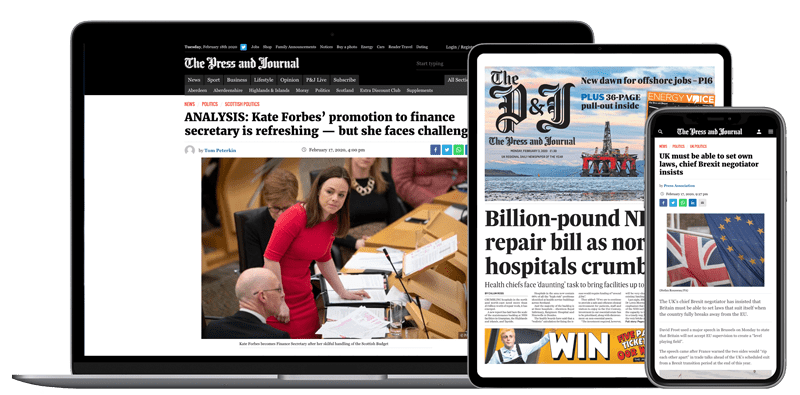 Help support quality local journalism … become a digital subscriber to The Press and Journal
For as little as £5.99 a month you can access all of our content, including Premium articles.
Subscribe