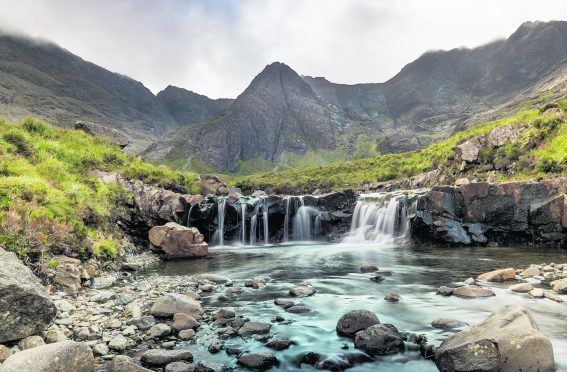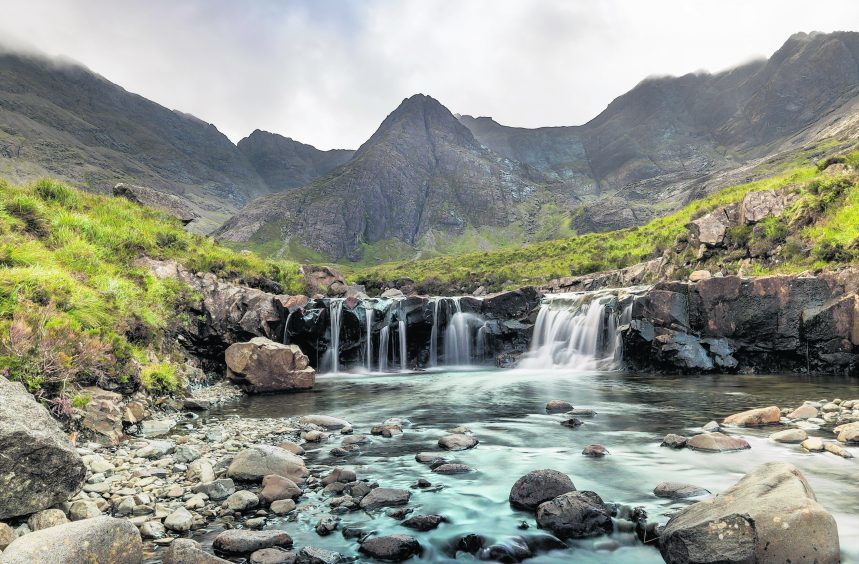 An island lochan has made a list of one of the world's best swims – alongside the Great Barrier Reef and Iceland's Blue Lagoon.
The Fairy Pools on Skye were named among the best 36 swims in the world by Travel magazine – and the only place north of the border to make the list.
Of the pools, Travel said: "At the foot of Skye's brooding Cuillin mountains, the river fizzes into a string of petite, shoulder-depth, crystal-clear ponds.
"You don't have to ask why they're called the Fairy Pools.
"Clamber down from the trail onto the broad, flat rocks so you can shed your gear and dive into the limpid water of the first pool.
"It's freezing, even more, than you expected (bring a wetsuit outside of summer), but a quick bracing dip feels calm and cleansing.
"Emboldened by that icy adrenaline? Dive down to swim under the submerged stone arch that connects two of the pools.
"They're an easy half-hour hike along gently ascending hillside from the nearest car park – and the remote setting means you may get them all to yourself."
Ironically, the pools have become so popular that police, locals and Highland Council are currently looking at ways of alleviating traffic problems there.
In February, police launched an investigation after an attack on a school children's bus at the popular tourist spot where there have been continual problems over parking.
Hundreds of pounds of damage was caused to smashed windows.
In the wake of the latest attack, officers held meetings to discuss the parking issues around the Fairy Pools.
The Fairy Pools are a series of waterfalls and pools that give views of Skye's famous Cuillin hills.
But booming numbers of tourists to the island – which has been featured in many blockbuster films, such as Transformers:The Last Knight, Macbeth, starring Michael Fassbender, and Ridley Scott's Prometheus – have caused congestion problems, particularly at attractions like the Fairy Pools.
Other dips that made Travel's list include Raa Atoll in the Maldives; Pigeon Island, St Lucia; The Dead Sea, Jordan; The Great Barrier Reef, Australia; La Maddalena, Sardinia; Paxos, Greece; Elbow Beach, Bermuda; Koh Hong, Thailand and the famous Blue Lagoon in Iceland.