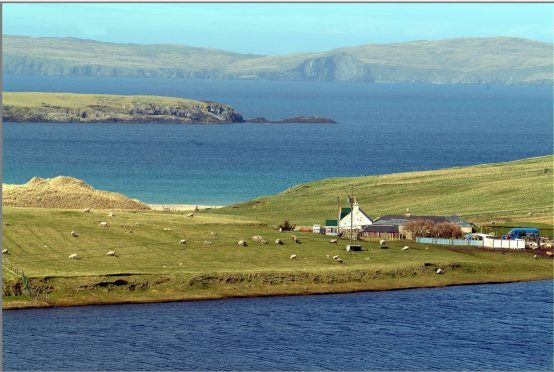 A raft of new measures to protect and empower the islands have been hailed as a "historic milestone" for remote communities.
Scottish ministers published their Islands Bill yesterday after a long campaign by local authorities, which began with demands for more powers in the run-up to the 2014 independence referendum.
Last night, the draft legislation was hailed by community leaders as a "historic, empowering and progressive step forward", and a major boost in the battle to preserve the way of life in the islands.
But ministers were warned that the work "should not stop there", amid calls for rural parts of the mainland to receive similar protections.
The proposed new law would require all future legislation and policies to be checked to make them "island proof", with impact assessments carried out to ensure they do not discriminate against the islands in any way.
One example of problems that could be avoided in future was the implementation of a looming ban on sending biodegradable waste to landfill, which has left island councils seeking an exemption due to the huge costs and further strain on ferry services if they have to transport it to the mainland.
Although Westminster legislation, another example was the "bedroom tax", which could ultimately have forced tenants to leave an island because of limited local housing stock.
Under the terms of the new Bill, the Scottish Government will also in future have to create a "national islands plan" with proposals to boost such communities, with the document to be subject to annual reports and a review after five years.
In addition, the boundaries of the Na h-Eileanan an Iar (Western Isles) constituency at the Scottish Parliament would be protected by law in the same way that currently exists for the Orkney and Shetland seats.
And further amendments could be made to existing laws to pave the way for small islands to have their own dedicated councillor or two, rather than having to group islands with parts of the mainland in wards represented by three or four elected members, as is often the case at present.
The final section of the proposed Act would give extended marine licencing powers to island councils, potentially giving local authorities the ability to decide if sea-based developments – such as offshore windfarms and dredging – can go ahead within up to 12 nautical miles of an island.
The proposals would achieve some of the aims of the Our Islands Our Future campaign launched in 2013 by local authorities in Orkney, Shetland and the Western Isles to try to boost local decision-making powers.
Comhairle nan Eilean Siar (Western Isles Council) leader Roddie MacKay said last night: "This is the most significant piece of legislation for islands since the local government reorganisation in 1974 and the establishment of islands councils.
"It is a significant step forward against depopulation, one of the greatest threats to our island way of life."
He added: "Today is an important landmark in the history of our islands and Scotland's islands."
Orkney Islands Council leader James Stockan said the Our Islands Our Future campaign specifically asked for an Act for the islands and he was pleased the objective was now being realised.
He added: "Island Proofing is particularly important as evidenced by Orkney Islands Council's substantive response to the Scottish Government's consultation.
"We were able to amply demonstrate numerous cases where legislation had been detrimental to Orkney and which could have been avoided if island proofing had taken place."
Northern isles MSPs Liam McArthur and Tavish Scott warned that the proposals must "be more than a tick box exercise".
The Liberal Democrat politicians said in a joint statement: "The simple question islanders will ask is what will change? An islands law is fine but what will it do in practice? Does it reverse the centralisation of public services that has happened over the last decade?
"We want an Islands bill that is more than a tick box exercise. It must have teeth and deliver real devolution of decision making."
In response to the Our Islands Our Future campaign, the Scottish Government established the Island Areas Ministerial Working Group in August 2013, before publishing the "Empowering Scotland's Island Communities" prospectus in June 2014.
A consultation was carried out at the end of 2015, receiving 192 responses from various bodies, with large majorities backing the measures now in the Bill.
Highland Council leader Margaret Davidson said similar measures were needed for remote parts of the mainland.
"This is an important first step but it should not stop there. We also need rural proofing of government policies as many of our rural communities face the same issues that our islands face," she said.
Islands Minister Humza Yousaf said: "This government is committed to promoting islands' voices, to harnessing islands' resources and enhancing their well-being. The measures in this bill underpin this ambition.
"This is the first ever bill for Scotland's islands, marking an historic milestone for our island communities."