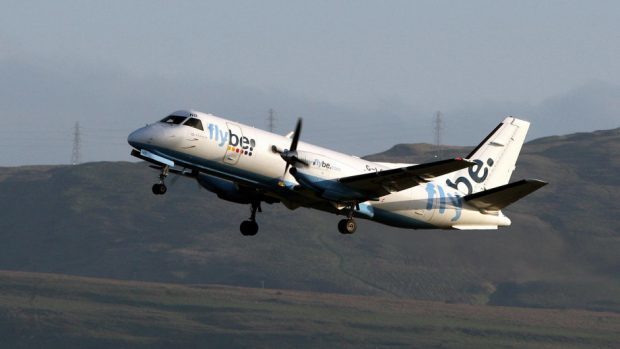 A war of words between two airlines over lifeline flights to the islands has intensified amid fears a price war could threaten the future of services.
Flybe and Loganair, which previously operated the services to the islands jointly, have been engaged in a bitter row since it emerged they would soon go head-to-head on a number of Hebridean and northern isles flights.
This week, Loganair's managing director Jonathan Hinkles said that the challenge from Flybe "could be committing all parties involved in this to losses of several million pounds".
He said the price war could delay Loganair's plans to replace its fleet of aircraft, and claimed Flybe had said it would only be committed to the area "for a year".
"I'm very confident that Loganair will continue to offer the best value to every customer," Mr Hinkles added.
Last night, Flybe hit back at the statements, pledging its commitment to the Highlands and islands.
"Flybe is extremely disappointed by the inaccuracies voiced by Mr Hinkles as reported," a spokesman said.
"Flybe has been serving Scotland for over 20 years and remains fully committed to continuing to provide customers with the widest possible choice of affordable travel options in an environment of healthy competition.
"This includes those routes operating from September 1 to the Highlands and islands from Aberdeen, Edinburgh and Glasgow."
Last year, Loganair and Flybe announced an acrimonious parting of ways having jointly operated the routes under a franchise for about a decade.
Loganair currently has an effective monopoly on the vast majority of mainland to island routes but now Eastern Airways, in a joint venture with Flybe, has jumped into the fray to compete on the busier routes.
A price war has already kicked off on the Stornoway-Glasgow service, with Eastern and Flybe offering outbound fights for just under £50, while Loganair's cheapest standard price is £66.
Despite the possibility of cheaper flights in the short term, Shetland MSP Tavish Scott said there were dangers inherent in a "cut-throat" price war of the sort seen between Virgin Atlantic and British Airways.
He said it seemed Flybe was seeking to "cherry-pick the routes that appear the most financially advantageous for them" and see what they can achieve.
"Whether it lasts a year is open to all kinds of questions," Mr Scott said.