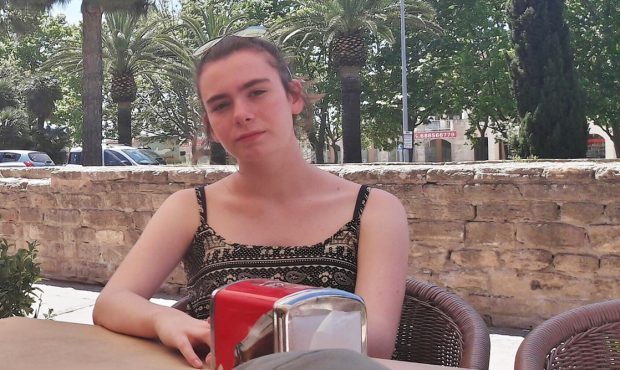 A Barra schoolgirl left seriously injured after being caught up in the Manchester terror attack is now in "stable" condition.
Laura MacIntyre, 15, suffered serious hand and leg injuries in the blast while attending an Ariana Grande concert with friend Eilidh MacLeod in May.
14-year-old Eilidh was later named as one of 22 people killed in the attack at the Manchester Arena, with a further 250 reported as injured.
Earlier this month, Laura's parents Michael and Nan MacIntyre said their daughter, a pupil at Castlebay Community School, had been making "good progress" in her recovery.
She remains in a Glasgow hospital receiving treatment for her injuries but her parents wish to return her home to the Outer Hebrides may now have taken a major step forward.
Medical teams treating Laura have given the first update on her condition since she was moved to the central belt earlier this month.
A NHS Greater Glasgow and Clyde spokesman confirmed the schoolgirl is now in "stable condition" and recovering well in hospital.
The progress will come as a major boost for her parents who revealed earlier this month that their daughter is now able to eat and drink without the aid of a feeding tube.
In a statement released shortly after the attack, the couple paid tribute to hospital staff who have been looking after Laura.
They said: "We have been overwhelmed by the love, help and support from everyone. It means so much to us.
"We have a long way to go but we are going in the right direction. We are so lucky to have her. The hospital and the staff are amazing."
They added: "We only wish that Eilidh was here too, our hearts and thought are with Eilidh's family."
Meanwhile, a statement issued by Eilidh's parents, Roddy and Marion MacLeod, said: "We continue to have Laura and her family in our thoughts and pray that she makes a full recovery."
Western Isles MP Angus MacNeil, who remains a friend to both families, said he was delighted to hear doctors confirm that Laura's condition is improving.
He said: "It's good to hear. Everybody is still asking about Laura and wishing her well.
"This update will come as great news for the whole community."