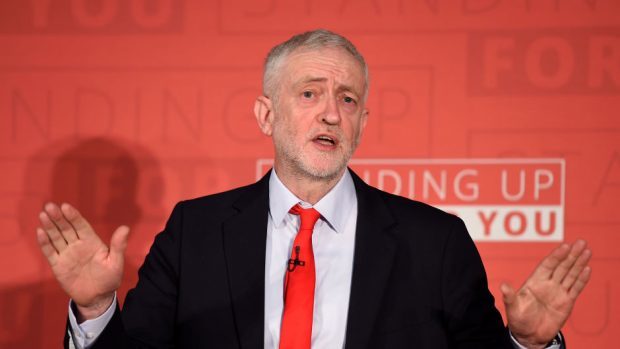 The forthcoming Scottish tour by Labour leader Jeremy Corbyn will kick-off in two weeks' time with a rally in Stornoway, it has been confirmed.
The visit to the Western Isles will mark the start of a five-day itinerary which will see rallies being held in a number of marginal constituencies across Scotland, as the party bid to re-capture some of their traditional strongholds from the SNP.
The details of the tour are still being finalised but it has been confirmed by party organisers that Mr Corbyn will open his tour in Stornoway on the 23rd of this month.
Other than a main rally for Labour members and supporters in Stornoway, he also expects to engage with the wider electorate.
The other constituencies he is expected to visit are: Glasgow South West, Glasgow East, Airdrie and Shotts, Lanark and Hamilton East, Motherwell and Wishaw, Inverclyde and Dunfermline and West Fife, where swings of less than one per cent are required.
Of the 64 seats Labour needs to win to secure a UK parliamentary majority, 18 – more than a quarter – are in Scotland.
The Western Isles, or Na h-Eileanan an Iar, was held by Labour's Calum MacDonald from 1987 to 2005, when he lost out to the SNP's Angus MacNeil.
However, in the snap June election, Mr MacNeil saw his majority of 4,102 from 2015 reduced to 1,007 after a better-than-expected showing from Labour candidate Ealasaid MacDonald.
Speaking ahead of Mr Corbyn's visit, Mrs MacDonald said: "'I am delighted that Jeremy Corbyn is to visit our islands. This demonstrates that Labour is listening and seeking to change lives across the whole country.
"I look forward to discussing with him the issues our fragile communities are experiencing as a result of this brutal Tory austerity programme, as well as showcasing the many wonderful aspects of life in the Western Isles."
Local Labour Party chair Matt Bruce said: "At our AGM in June it was agreed to invite Jeremy Corbyn to visit the islands and we are honoured that he will be coming to Lewis to start his Scottish tour.
"We hope that supporters and non-party members will be able to hear and see him as well as updating him on the needs and desires for the future of our islands."