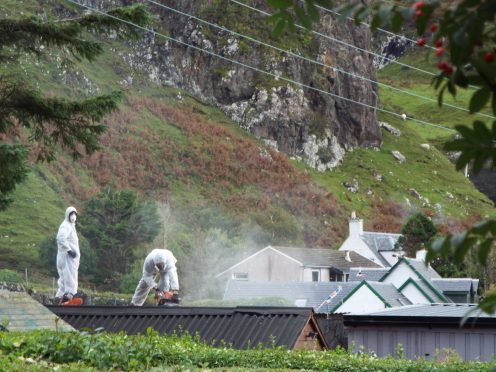 Health and safety chiefs have launched a probe after concerns were raised in a small island village that contractors may have left asbestos dust in the streets.
The former Highland Arts Centre in Ellenabeich on Seil Island has been bought by Tony Hill, owner of Seafari Adventures.
Malcom Kerr Contractors set to work to remove the roof at the weekend.
But an alarmed neighbour called the police after witnessing dust in the air.
The contractor and local residents are now at odds over whether the material was asbestos and the matter is being investigated by the Health and Safety Executive (HSE).
Inspector Mark Stephen of Oban Police said: "We spoke to the contractor who told us it wasn't asbestos. We told the complainer and advised the person to contact Argyll and Bute Council or the Scottish Environment Protection Agency (Sepa)."
Local resident Graeme Bruce, who was not the complainer to the police, said: "What looks like asbestos is lying outside the old Highland Arts building and some of the neighbours' properties. Nobody has come and said whether it is safe or not. It is very concerning.
"I am most concerned that no-one from the council has come to have a look.
"I have picked up materials which I had tested in Glasgow and it was confirmed to be asbestos."
Mr Hill said that material outside his building was "paint fragments and bits of concrete". He added: "My staff have been power washing the front of the building."
He said that the material in the roof was cement fibre and he would leave it to the experts to say whether it was asbestos.
"It is a hazardous material, we all know that. I brought in a licensed contractor. It has been disposed of properly. Sepa are aware and I have all of the certification."
Mr Kerr said: "It has been disposed of in a proper manner. It is not asbestos, it's cement board. It has got to be treated the same way as asbestos.
"When we are taking it out we are suited and masked up. It gets wrapped, put in a skip and taken away. We do these jobs all of the time."
A spokesman for Argyll and Bute Council said it was a matter for Sepa and the Health and Safety Executive.
Jim Frame, unit manager at Sepa, said: "Sepa is aware of the ongoing work at the former Highland Arts Centre and of local concerns which have been raised about the presence and handling of asbestos-based materials on the site. It is our understanding that colleagues from HSE and the local authority have been involved throughout and at present there are no activities underway which require a regulatory intervention by Sepa."
A spokesman for HSE said it was making inquiries into concerns which have been raised.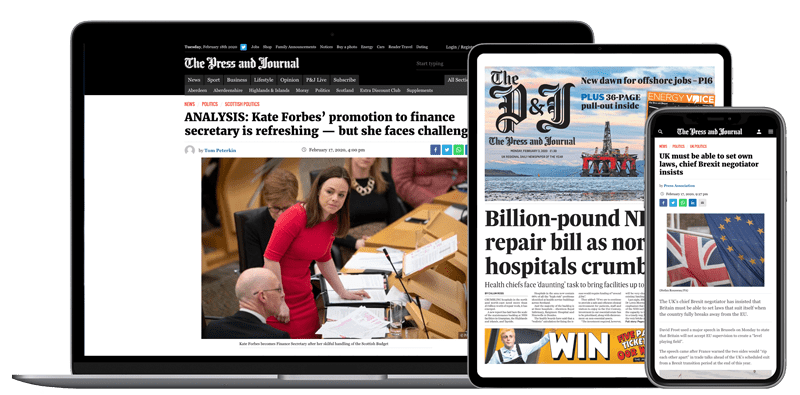 Help support quality local journalism … become a digital subscriber to The Press and Journal
For as little as £5.99 a month you can access all of our content, including Premium articles.
Subscribe