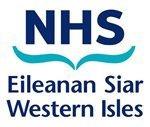 Plans for a multimillion pound  care home in Stornoway will take a major step forward at the turn of the year, with a funding application to the Scottish Government.
The proposal has been under discussion for some time as two of the existing facilities – Dun Berisay and Dun Eistean – are no longer suitable for modern requirements.
Demand for care for the elderly continues to grow in the islands – which proportionally have the highest concentration of those aged over 65 in Scotland – while bed-blocking remains an ongoing issue at the Western Isles Hospital.
The exact cost of the new build will depend on final details and available funding, but the investment required is expected to be in the region of £10million.
The project is being overseen by the islands health and social care partnership, comprising representation from NHS Western Isles and Western Isles Council. The forum was established in a bid to foster greater co-operation between the two bodies in areas of over-lapping responsibility.
The council has already committed £850,000 towards the capital costs.
While the main focus is on a new care home facility in Stornoway, a range of other options are being pursued to improve care services in the communities outside of the islands' main population centre.
Partnership chair, councillor Kenny John MacLeod, said: "This project aims to deliver improved quality of life opportunities for a range of population groups as well as the wider interests of stakeholders in relation to addressing population decline, caring for and respecting the needs of our aging population".
Mr MacLeod said that "capital and revenue requirements will be more fully considered when the options appraisal work has been concluded" but they expected to be in a position to make a formal approach to the Scottish Government in the new year.