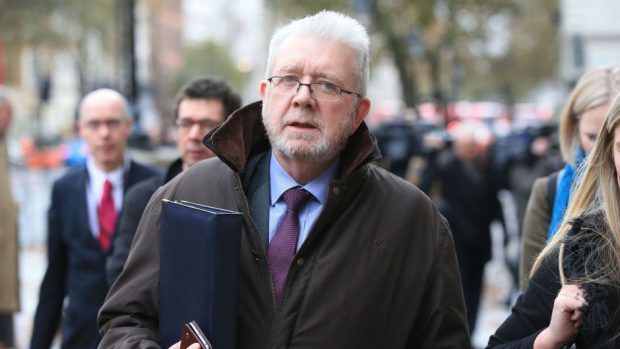 An island community has been dealt a major blow after the Home Office refused to let a Canadian woman fill a key teaching post that has lain vacant for months.
Parents of pupils at Bunessan Primary School on Mull believed they had finally found a new Gaelic teacher when Sheena Halfpenny agreed to take on the role, which was first advertised in June.
But they have now had their hopes dashed after the 31-year-old from Nova Scotia was told by UK immigration chiefs that she did not qualify for a visa to work in the country.
Local MSP Michael Russell attacked the decision last night, saying: "It is ludicrous that the Tories' obtuse immigration policies are driving away the very people we want to come and work in our rural communities in Scotland.
"The fact is that while we work hard to recruit teachers to rural Scotland, Tory intransigence is standing in the way of a Gaelic speaker from Nova Scotia coming to live and work on the Isle of Mull.
"I will do all I can to support Ms Halfpenny in this tragic case, which is yet more evidence that immigration powers should be devolved to Scotland where the Scottish Government can build a system that works in Scotland's interests."
Jenny Johnston said one of her four children was in P1 at the school and was supposed to be starting Gaelic Medium education after the summer holidays.
She said: "We really want a permanent teacher in for the kids. The kids have done so well but they really are craving some sort of stability now.
"The school itself has been great but I feel the local authority could have done a bit more. They could have advertised the post sooner.
"The school has been very good at providing interim plans, they have brought in Gaelic teachers on a short term basis. The Gaelic medium unit was meant to be in place since August."
A Home Office spokeswoman said: "All visa applications are considered in line with immigration rules and on the evidence provided.
"Ms Halfpenny's visa was refused as she did not submit a Certificate of Sponsorship. Her sponsor's application, for a restricted Certificate of Sponsorship, was rejected as it failed to meet the required points."
It is the latest controversial immigration case to hit the headlines in the Highlands and islands, with the Brain family from Australia fighting and eventually winning a high-profile battle to stay in Dingwall following a threat of deportation.
A spokesman for Argyll and Bute Council said: "We wouldn't comment on individual circumstances."