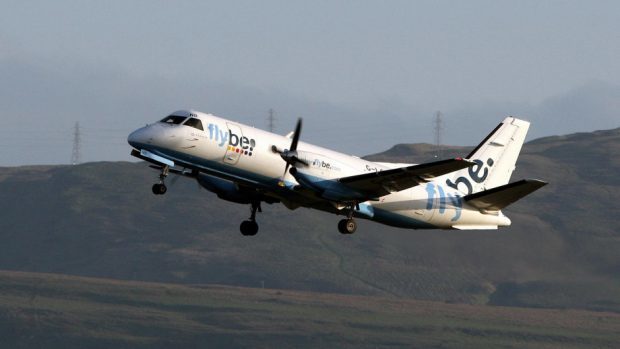 Thirteen jobs have been lost at Shetland's Sumburgh Airport following Flybe's withdrawal from routes connecting the islands to Aberdeen, Glasgow and Edinburgh.
Eastern Airways, which operated flights for Flybe, confirmed the news after Loganair became the sole carrier on the routes earlier this week.
Flybe and Eastern joined forces to take on Loganair in September with daily flights on an Embraer jet, but they pulled out after having two operators proved to be unsustainable.
A spokesman for Eastern confirmed that the company would still have staff at Sumburgh Airport to cater for its oil-related activity.
"We will continue to have a ground handling team in Sumburgh to support other long-term flying commitments through the airport," he said.
"Regrettably, the withdrawal of the Flybe routes from Sumburgh did impact on some of our staff, which resulted in 13 job losses."
All three airlines are expected to make losses on the routes, which sometimes saw planes fly with a handful of passengers on board.
The news comes after Loganair announced a ten-commitment pledge to its Shetland customers which should see more seats offered at lower prices.
It will offer at least 50 per cent of seats on flights at its lowest four fares, with the cheapest advance price for a one-way trip to Aberdeen set to come in at £40.23 once the discount has been applied.
The airline will also increase the amount of flights to and from Shetland during the summer, with extra flights to Glasgow and Edinburgh scheduled alongside a new direct route to Manchester.