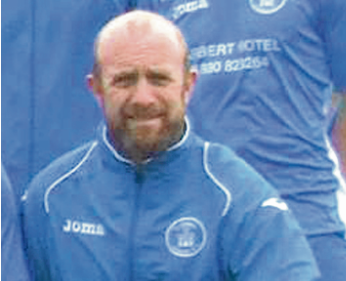 A poignant candlelit vigil has taken place at the quayside of a west coast fishing village where two fishermen have been lost at sea.
Skipper Duncan MacDougall and crewman Przemek Krawczyk are feared dead after the Nancy Glen capsized just outside Tarbert Harbour in Loch Fyne on Thursday evening.
A third crewman, John Miller, was able to get off the boat and was rescued by a nearby fishing vessel, which raised the alarm, prior to a massive search operation being launched.
Mr Miller was taken to hospital where his condition was described as stable.
Despite extensive searches, the two men, both married fathers of two, have not been found.
The boat sank near Barmore Island and is understood to be sitting at a depth of 328ft.
On Saturday night, villagers brought hundreds of candles to the quayside where the Nancy Glen would normally berth.
The touching tribute was described as "Some light to guide these boys home and some light to show support to the families."
Tealights spelled out the Nancy Glen's number "TT 100". And a special service was held in the village's Free Church yesterday morning, with sermons from Revs Robert Macleod, Catriona Hood and Mathew Ramsey from the Fishermen's Mission.
Mr Ramsey said: "The community here has really come together. The candlelit vigil was lovely. It was some show. They had the candles where the Nancy Glen used to sit at the pier.
"The whole community is really rallying round, as you would expect from a fishing village. It was really quite touching."
Last night, police temporarily stood down their search for the missing men as significant snow and ice gripped Scotland.
A police spokeswoman said: "The search has been stood down today due to weather conditions.
"The situation will be reviewed first thing tomorrow."
The distraught families of the two men have been warned it could take months to raise the vessel.
Experts have advised that a salvage operation will be complicated, because the Nancy Glen sank to such a substantial depth.
The recovery will require assistance from the Royal Navy.
It's feared the two missing men were trapped as it sank.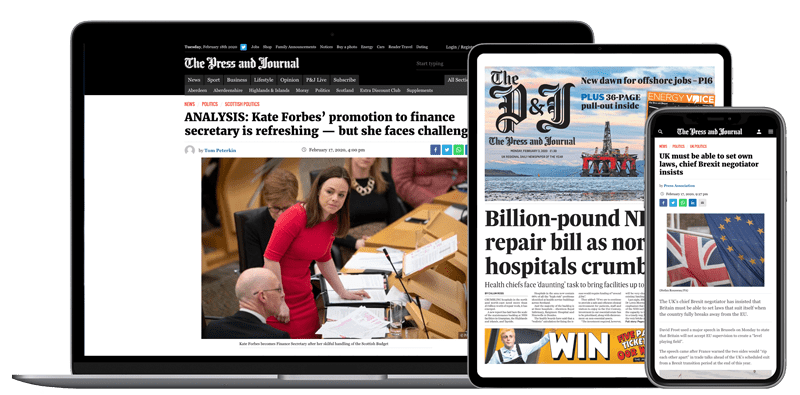 Help support quality local journalism … become a digital subscriber to The Press and Journal
For as little as £5.99 a month you can access all of our content, including Premium articles.
Subscribe