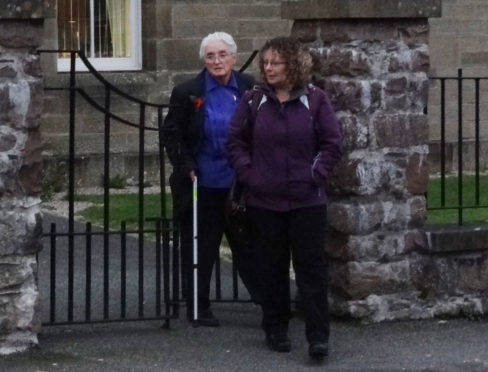 A dispute between warring crofters in an island community over who should take responsibility over a boundary fence led to two rival bulls becoming engaged in a terrifying fight over territory, a court heard yesterday.
Crofter Kathleen Allen, 71, along with her husband Bernard, of Kirkibost, Great Bernera, Lewis, have raised a civil action case against David and Janine Hargreaves – the former tenants of the neighbouring croft – seeking compensation of £20,000.
The Allens allege that a Belted Galloway bull owned by Mr and Mrs Hargreaves was responsible for causing damage to fencing and compromising the high-health status of their pedigree herd.
Stornoway Sheriff Court heard that, at one stage, a Highland bull, named "Calum Ruadh", on hire from Brue Highlanders to the Allens, ended up clashing with "Ozzie", the Belted Galloway from the next croft.
Mr Hargreaves told the court that shortly after the arrival of Calum Ruadh they heard "unusual noises" coming from the croft.
His elder daughter Ruth went to investigate and found the two bulls fighting and she "couldn't get them apart".
He said: "I was a bit worried myself and got a big piece of wood and went down."
He then witnessed Calum Ruadh running back up the neighbouring croft "at full speed".
Mr Hargreaves added that his daughter was "distraught" from the incident as Ozzie was bleeding from being "gouged – he had no horns for a start".
Highland cattle are famed for their long, pointed horns.
Mr Hargreaves, who told the court that they had cattle before the Allens, said the issue surrounded a section of the boundary fence in a state of disrepair and which, he claimed, the Scottish Land Court had confirmed the liability for which lay with the Allens.
He said he had erected an electric fence which had "worked a treat" for a time but stopped functioning.
He claimed it had been vandalised "just after the land court decision".
He agreed that the cattle encroachment eventually stopped when the Allens erected an eight-foot high deer fence.
Asked by Neil MacDougall, advocate for the Allens, whether he could have done more to keep his cattle from crossing over onto his neighbour's land, he said: "I'm quite sure there are a lot of things that could have been done."
Mr Hargreaves said he felt the whole episode had been a "complete waste of time" as had the Allens communicated with them when the bull was due to arrive they would have made alternative arrangements for their own cattle.
He added that they would also entered a "high-health scheme" to prevent any problems if the cattle came into contact.
The case is expected to conclude today (FRI).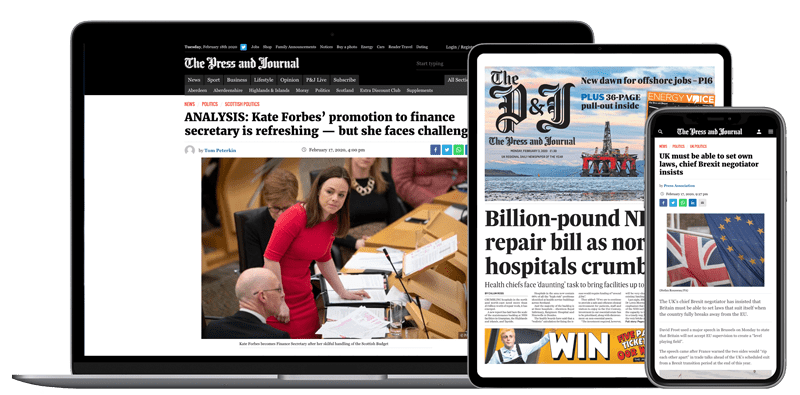 Help support quality local journalism … become a digital subscriber to The Press and Journal
For as little as £5.99 a month you can access all of our content, including Premium articles.
Subscribe