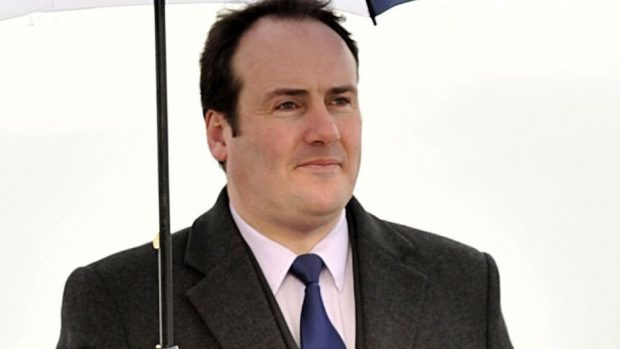 The possibility of having a spaceport located in the Hebrides was discussed when Paul Wheelhouse, Minister for Business, Innovation and Energy visited Uist yesterday.
Mr Wheelhouse met with Isles SNP MP Angus Brendan MacNeil, representatives from QinetiQ and the Leader and officials of Western Isles Council.
MacNeil said: "Uist is the lead site in the UK for a vertical take-off facility to be located.  Not least because of the local expertise which could launch and successfully guide monitor and control such a rocket. Last year during the maritime exercise Formidable Shield, Hebrides Range in Uist became the only place in the UK to have fired a rocket into space indeed it was the heaviest, largest and highest rocket launched into space that has ever been fired from the British Isles.
"Currently the UK has no sovereignty in this area but countries as diverse as Kazakhstan, Algeria, Morocco and India do. Indeed a lot of the work in this area goes to India. Many in this field feel that a UK capability would be very helpful to say the least.
"The UK government wants to have about 10% of the annual global space market, which is in the region of £40billion.
"Any spaceport site would be based in Scolpaig in North Uist with a firing take off angle about 85 degrees towards the northwest, going high between Iceland and the Faroe Islands, it would not be going over any land at all and be higher than aircraft altitudes within 20 miles.
"Further given the track record of Hebrides Range in being able to conduct very technical launches with an excellent safety record, there can be nowhere better to bring this work than to Uist."
Council Leader Roddie Mackay said: "The narrative we have heard from QinetiQ is why the Spaceport proposal in North Uist is a very serious proposal and it is why it's the leading vertical take-off option for the UK."