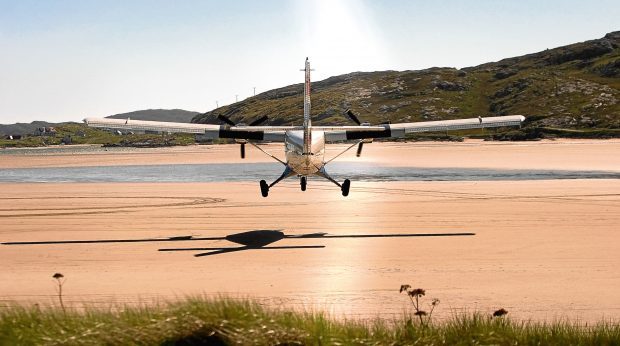 A picturesque beach airport in the Outer Hebrdes – where planes can only land and take off when the tide is out – has come second in a competition to find the planet's most scenic runway.
Barra was competing for top spot in a poll by PrivateFly.com against some of the world's most iconic airports, including Cape Town, Gibraltar, Barcelona, Queenstown, Vancouver and Hong Kong.
A panel of travel industry judges – which included party guru Henry Conway, Tiffany Dowd of Luxe Social Media, and aviation writer Rohit Jaggi – chose a short list of 23 airports which they thought offer the most stunning views on approach in the world.
Barra, which won the award in 2012, finished runner-up this time to Donegal Airport in Ireland.
Voters said of Barra: "There is no runway but the beach serves as a runway. A plane therefore can only land at very low tide. This is the only airport in the world which has scheduled flights landing on the beach. Totally unique!"
"Romantically remote and properly unique. The seawater splashes up all over the plane as it lands, often in three inches of water. Sometimes you have to disembark onto wet rivulets of sand and seawater pools. Nowhere else in the world will you find a shark cleared off the runway!"
"The whole experience is just fabulous. Such a stunning view coming in to land on the beach. You must do this trip at least once in a lifetime."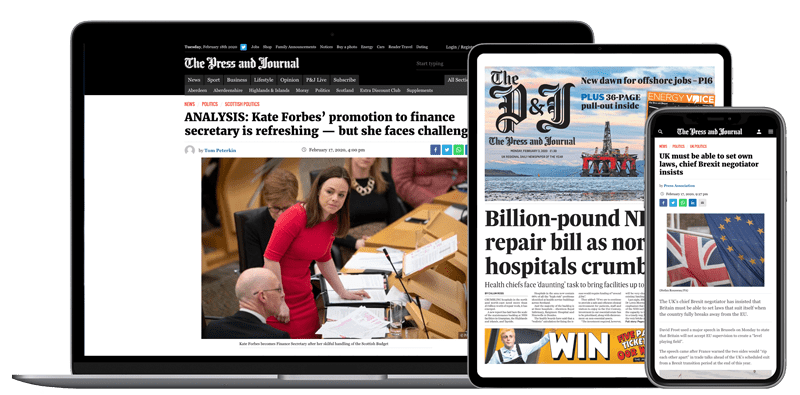 Help support quality local journalism … become a digital subscriber to The Press and Journal
For as little as £5.99 a month you can access all of our content, including Premium articles.
Subscribe