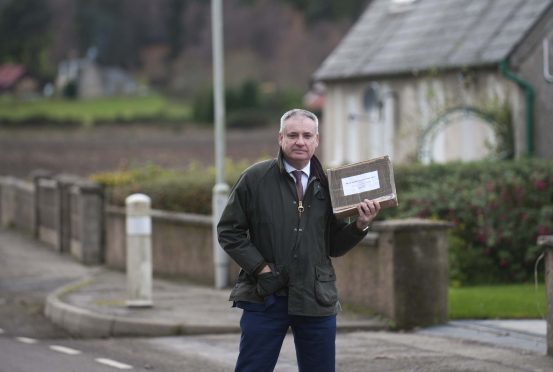 The world's biggest auction website has taken action to prevent businesses from hammering north residents with excessive delivery charges.
eBay has confirmed that any third party sellers using the popular website could be banned if they are found to impose a surcharge to post an item after a transaction.
The multibillion dollar company took the step after being contacted by Moray MSP, Richard Lochhead, who is continuing a drive to ensure that customers in the region and surrounding area are not ripped off.
Amazon pledges to investigate traders charging hidden delivery fees to north of Scotland customers
Representatives from eBay have now agreed to meet the SNP politician next week to discuss ways of stamping out "discriminatory" selling practices by forming a consensus with other online giants.
Mr Lochhead said: "People across rural and northern Scotland continue to get fleeced by outrageous parcel delivery surcharges, and eBay has been highlighted over and over by people wanting an end to such discrimination.
"A particular frustration is that consumers are contacted and asked to pay a surcharge after placing an order.
"Clearly eBay itself is a huge platform for third party sellers across the UK but when you have over 200,000 businesses using your service, it's vital that they are all held to the same high standard.
"I very much welcome the commitment from eBay to consider this issue and look forward to our discussions on the topic."
The firm is said to be one of the "big three" when it comes to e-commerce alongside Amazon and Groupon, which specialises in offering discount deals.
Mr Lochhead has already tackled Amazon ambassadors in person, and is preparing to present his case to those from eBay having written to the company's managing director recently.
Research has shown that parcel delivery surcharges are costing Scotland's consumers an extra £36.3 million a year compared to the rest of the UK.
eBay has declined to comment ahead of the meeting. However, the firm's director of UK shipping, Mike Pitt, told Westminster's Scottish Affairs Committee this year that the company "shared the frustrations" of residents in the north.
He explained sellers are allowed to impose surcharges to remote areas, including the Highlands and islands, to compensate for extra costs from couriers.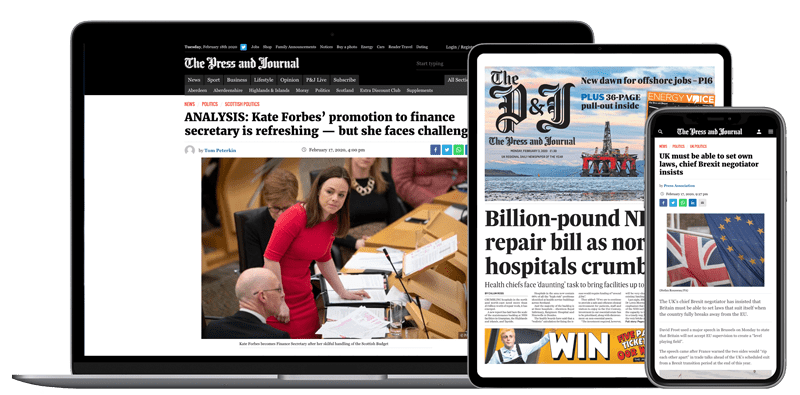 Help support quality local journalism … become a digital subscriber to The Press and Journal
For as little as £5.99 a month you can access all of our content, including Premium articles.
Subscribe