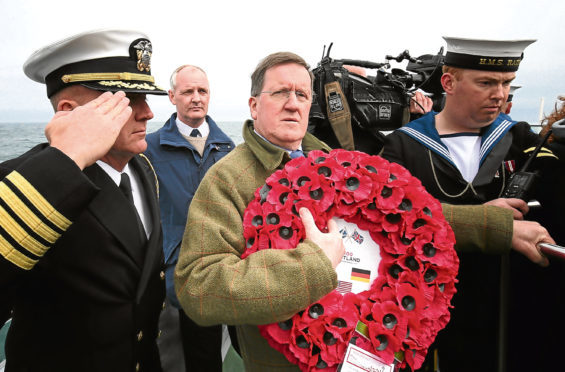 Relatives of a US soldier who washed up on a Scottish island after his ship was involved in an accident have met the great-granddaughter of a man who saved him – 100 years later.
Private David Roberts was 17 when the HMS Ontranto was smashed into by another vessel off the west coast of Islay during a storm in late 1918.
He was among a number of people saved by brothers Donald and John McPhee. About 470 people lost their lives in the incident.
In Pictures: Moving tribute to WW1 soldiers lost at sea off Islay
Some of his descendants travelled to Kilchoman beach, where the disaster happened, on Thursday to meet with Donald's great-granddaughter, Morven McPhee.
John Roberts, David's son, said: "My brother was here, my sister was here, we all tried to make this pilgrimage here to see Islay, to see the great people that have taken care of us.
"Knowing what he went through, how he landed up there on the rocks."
The 88-year-old added: "The McPhee boys found him and took him back to their cottage."
Ms McPhee said: "To think there are people here today who perhaps wouldn't have been for the things my great-grandfather and his brother did – it's amazing."
Hundreds of bodies washed ashore in the days which followed the wrecking of the ship, on October 6.
Many US troops were saved by HMS Mounsey after the accident but those that could not escape the Otranto were swept toward the Islay reef that wrecked the ship.
A belt and shepherd's crook were the tools used by the brothers to rescue people who had been on board when disaster struck.
Ms McPhee said they went to the water seven times and saved a man on every journey while only 19 survived in total.
Les Wilson wrote a book about the disaster, as well as the sinking of a US ship just off the island eight months earlier, called The Drowned and Saved.
He described how the injured men were taken back to the brothers' home and allowed to stay and recuperate, while they both slept in an outhouse so the casualties could be warm.
Meanwhile, a US flag which was made within eight hours after the sinking of a troopship has returned to go on show in the Museum of Islay Life.
The SS Tuscania had almost completed its transatlantic voyage, carrying 2,500 British and US troops, when it was torpedoed by a German U-boat.
Most onboard were rescued by the Royal Navy but more than 200 men were lost at sea, with many swept up on the shore of Islay.
A flag was made by islanders to be flown during the burial of the US troops on the island, stitched together within eight hours.
This was later put into the care of the Smithsonian Institution, across the Atlantic.
Now, after two years of work by Islay museum's Jenni Minto, the flag has returned.
She said: "I don't think it's sunk in yet, if I'm quite honest. Looking at it, it looks like it's home – it looks like it belongs."
The meeting and flag unveiling came ahead of a WW100 Scotland commemoration of the two events which took place off of the coast of Islay in 1918.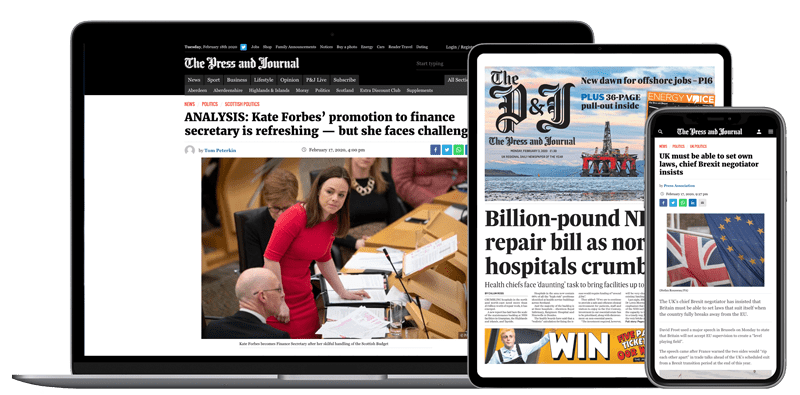 Help support quality local journalism … become a digital subscriber to The Press and Journal
For as little as £5.99 a month you can access all of our content, including Premium articles.
Subscribe