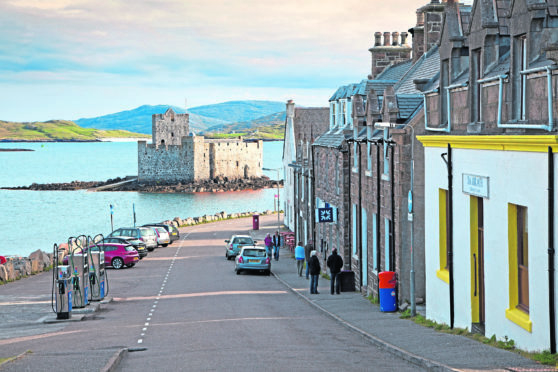 A mobile bank introduced to the Isle of Barra after finance bosses threatened to close the island branch is needlessly taking up valuable deck space as the tourism season kicks in, the local MP has claimed.
Castlebay Royal Bank of Scotland was one of ten branches given a reprieve until the end of the year in the bank's controversial round of closures – but RBS started sending a mobile bank every week anyway.
And now, islanders are furious because the vehicle – which they say is not needed while they still have a branch is taking up valuable spaces on the island's ferry – amid claims locals aren't using the van anyway.
Up to four of the 20 car spaces on the MV Loch Alain are being taken out during each of the three-times-a-week return visits by the bank van, a local hotelier has said.
Isles MP Angus Brendan MacNeil is writing to the RBS following the trialling of their mobile service, which locals claim is not being used and he claims is taking up vital space on the Sound of Barra ferry.
MP Angus MacNeil, who lives on Barra, claimed the "large and cumbersome" RBS van was "needlessly" taking up valuable space.
He said: "Clearly our ferries are very busy owing to the success of RET [road equivalent tariff] and the efforts that have been made to attract people to the islands.
"However, we do need every inch of deck space on the ferries.
"RBS needlessly sending a van to Barra is using up valuable deck space, inevitably people will be left behind because of RBS' ill-conceived closure plans, which is bad for our island economy."
He added: "What would be helpful would be to keep the Castlebay branch open and Lochboisdale open as normal. Instead of this RBS are giving us a sub-standard service and also clogging our ferries which are our arteries of commerce."
Locals claim the van, introduced last week, was being boycotted by islanders.
Businessman Brian Currie, who runs the Craigard Hotel in Castlebay, said: "They are sending a mobile bank over three times a week, costing almost £1,000 in fares and two paid staff, but it is not being used.
"The bank said the proposed bank closures were about saving money, yet they are needlessly wasting it in this pointless exercise, while at the same time taking up valuable deck space on the ferry during the tourist season.
"The van can at times take up two lanes in width, and is about two cars in length, so is taking out up to four spaces each journey."
In February, RBS bowed to public pressure and announced a stay of execution for 10 threatened Scottish branches – including Castlebay on Barra.
But the bank also announced that mobile vans would become operational in Castlebay – despite the branch still being open.
An RBS spokesman said: "The mobile branch visits Barra three times per week so that we can offer a more proactive service to customers, we can serve them in their local communities on the island as well as in the branch itself.
"The branch in Barra will remain open until at least the end of 2018, an independent review will be undertaken and should the branch see sustainable transactional increases and viable new income over this period, then we will reconsider the closure of the branch as part of a full independent review."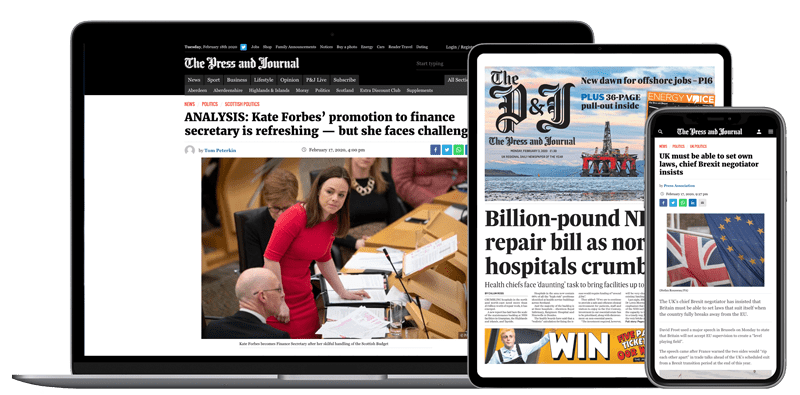 Help support quality local journalism … become a digital subscriber to The Press and Journal
For as little as £5.99 a month you can access all of our content, including Premium articles.
Subscribe