 New exemptions and concessions are being announced for travellers affected by airport car parking charges being introduced at airports in Shetland, Orkney and Stornoway.
The airports will join Highlands and Islands Airports Limited (Hial) airports at Inverness and Dundee, where parking charges are already in place, when the charges are introduced on July 1.
Hial managing director Inglis Lyon, said: "We have met and consulted with a range of stakeholders since we announced our intention to charge for parking in March, and from the outset of those discussions we were keen to listen to the views of the communities involved and reflect their views in the way the charges were implemented.
"A survey of more than 500 airport users, as part of a consultation process, has recently been completed and that has delivered considered and valuable feedback from the public at all three airports.
"As a result we have broadened the range of concessions and exemptions to better mitigate the implementation of car parking charges on those directly affected."
The airports will work with relevant NHS Trusts to offer an efficient means of ensuring patients can obtain free parking when travelling by air to and from appointments.
HIAL will complement a compassionate travel policy already used by Loganair with free parking for passengers travelling under the terms of this policy.
Free parking will be made available at Sumburgh and Orkney airports for the use of inter-island travellers. Inter-island residents can apply to the relevant airport to register one vehicle per household as part of the scheme.
Blue Badge holders will be able to park free of charge. The scheme will be reviewed after 12 months.
The drop off/pick up period will be extended from one to two hours to mitigate any flight delays.
HIAL has published information on how the implementation of the new parking system will operate on its website and at the airports.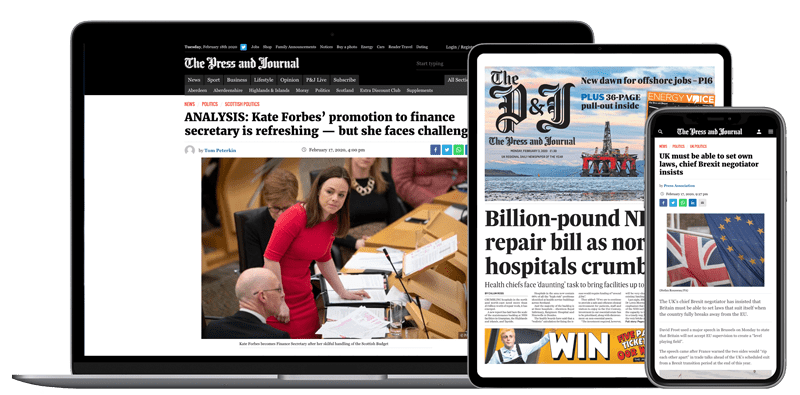 Help support quality local journalism … become a digital subscriber to The Press and Journal
For as little as £5.99 a month you can access all of our content, including Premium articles.
Subscribe