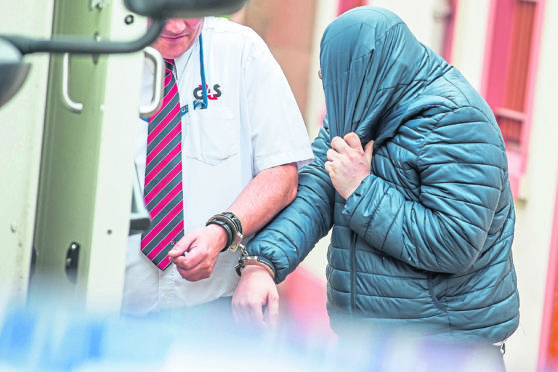 A Skye man who sent young girls sexual communications via social media during a five-year period was jailed for eight months yesterday.
Raymond Wyper, of Willows Road, Kilmuir, Bornaskitag, appeared for sentence at Inverness Sheriff Court after a background report had been prepared.
The 21-year-old was told by Sheriff Gordon Fleetwood: "Had this been an isolated incident, I may have been persuaded that it could be dealt with by a non-custodial sentence.
"But this was a continuing course of criminal conduct over an extended period."
He was also placed on the Sex Offender's Register for 10 years.
The court heard that Wyper had used a fake name and profile on Facebook, using a photograph of a teenage Canadian singer to communicate with four different girls from January, 2012, until July, 2017.
He was 16 when the offences, which he admitted, began, some of which while he was co-habiting with his partner of five years.
At the earlier hearing, fiscal depute Michelle Molley said that the first offender persuaded one girl under the age of 13 to send him a topless photograph of herself.
In other messages, he asked the girls to perform sex or simulated sex acts and also sent an explicit image and an obscene video of himself.
Defence solicitor Roger Webb told Sheriff Fleetwood his client was "saveable".
He added: "The behaviour doesn't match the person I am dealing with.
"He is glad he was caught and got it off his chest. He wanted to plead guilty immediately.
"He knows what he did was wrong and what he did for his own gratification has done harm to others.
"He is ashamed and motivated to change. He could do unpaid work in the community and be under supervision." Mr Webb added.