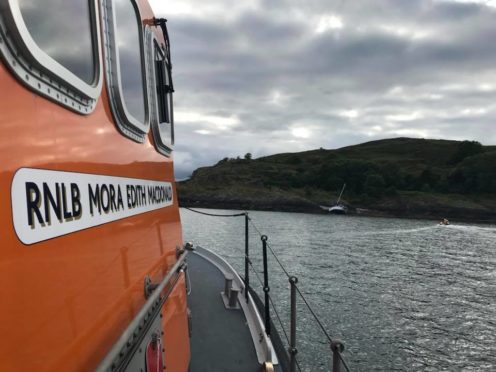 Oban lifeboat came to the aid of a stricken yacht off Lismore on Saturday night.
The volunteer crew were called out at about 6pm following reports of a grounded vessel with one person aboard, off Bernera island.
While the sole person on board was located safe and well, it was clear the yacht had sustained damage to its rudder.
It was also well aground, with the low tide doing little to help.
Five hours after arriving on scene, the yacht began to refloat, at around midnight.
After checks showed the yacht appeared not to have sustained damage and was still watertight, it was towed back to Oban marina.