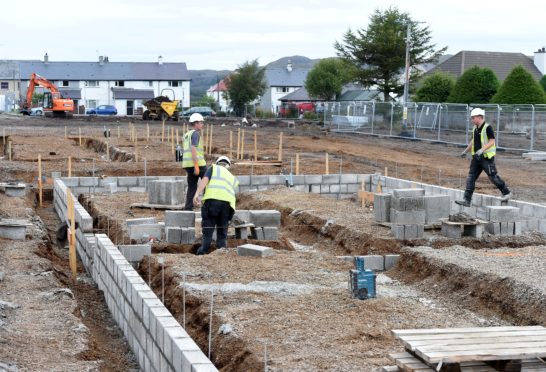 Residents in Kyleakin on Skye were left baffled as sparks could be seen bursting from power cables disrupting the electricity supply to some homes in the village.
The shock display occurred as planned work was being undertaken in the area, with the fault causing a power outage to some homes.
Nearby residents on the streets of Olaf Road and Kyleside were stripped of power for large durations of Wednesday evening before normality was resumed around 10.30pm.
One local resident, Caitlin Brown, of Olaf Road, said: "There is a new housing development out the back from where we stay and I think they were putting in a new generator.
"I was in my bedroom when I seen these flashes and sparks out of the window which I assumed were fireworks but it actually turned out to be the power cables sparking all down the village by the rows of houses next to us.
"It was all pretty crazy and the footage only really shows the tale end of what was happening.
"I am not really sure what has happened."
Another resident told the Press and Journal they believed the villages electricity supply had been served by a generator as work was being undertaken, however, still experienced a power outage around 9pm.
A spokesman for Scottish and Southern Electricity Networks (SSEN) said: "We were informed of the incident by a customer around 6.10pm after they had seen a flash on the overhead line.
"Our engineers visited the site where they established there had been damage to the overhead lines. Our team restrung the lines with 27 of the 84 affected customers back on the grid at 7.30pm. The remaining customers supply was fully restored by 10.30pm."