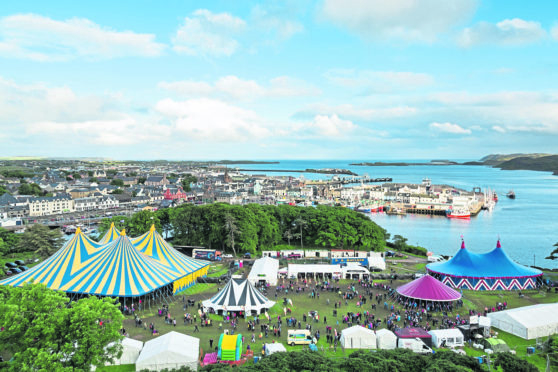 One of the most prestigious music festivals across the Highlands and Islands is to offer a competition to musicians – providing the opportunity to showcase their skills on stage this summer.
The multi award-winning Hebridean Celtic Festival has teamed up with Lews Castle College UHI in the Outer Hebrides to provide young talent with an opportunity to perform in front a crowd of thousands.
A coveted stage spot is up for grabs with a £500 prize also on offer to cover expenses, with passes being provided to take in the rest of the Heb Celt festival.
HebCelt director Caroline Maclennan said: "We already had a very strong partnership with Lews Castle College, but this has been strengthened further with this new competition.
"It will give us a chance to unearth some young rising stars and provide them with a platform to showcase their talent to a large and knowledgeable audience."
Anna-Wendy Stevenson, programme leader, BA (Hons) applied music, at Lews Castle College, said: "HebCelt is a highlight of the calendar for musicians and festival goers alike.
"Having the opportunity to perform on a HebCelt stage alongside the top names in Celtic and traditional music will be a fantastic opportunity for the winning entry in this competition."
The college has committed to sponsoring the festivals acoustic stage for the third running year as the two work in collaboration and enhance their cultural, artistic and educational ties.
Entrants are to prepare a promotional pack in electronic form to submit to judges, with a high-resolution photo and biography to accompany three tracks of their music.
Entries should be submitted by Friday, March 8, to https://marcatoapp.com/forms/hebcelt/showcase-comp/new
Heb Celt is to be held between July 17 and July 20 this year with acts Tide Lines, Talisk and Fara to wow the anticipated 15,000 strong crowd.