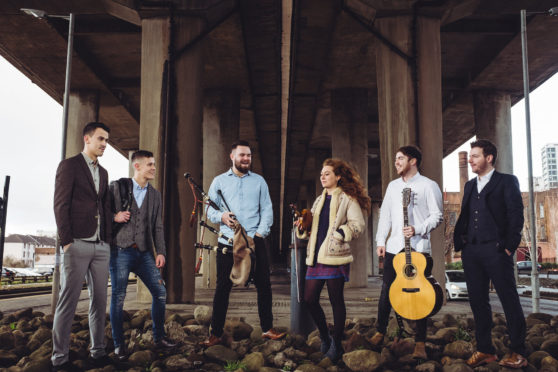 A brand new festival is to take place in the south of Skye this summer with an onus on celebrating the very best of Gaelic culture and what the west coast has to offer.
The very first instalment of the Beo Festival takes place on May 17 and 18 in the gardens of Armadale Castle and has been organised by brothers James and John Robertson.
Co-organiser John Robertson said: "Preparations have been coming along well and we are now just focusing on getting the word out there.
"We want to promote the language of Gaelic, whilst showcasing some great bands of the west coast.
"Our line-up has been finalised and we are delighted with the acts we have managed to secure. For us to have such big bands like The Vatersay Boys in our first year is incredible and we are very much looking forward to welcoming the first Beo crowd."
Seo sinn; a' chiad line-up BEÒ a-riamh! 🤩🎉Here we go; the first ever BEÒ line-up!We'll meet you there for a dance! 🕺🏻🎟 Tickets available NOW: https://beofest.eventbrite.co.ukAge restriction: +16

Posted by Beò Festival on Friday, 19 October 2018
Festival organisers have committed to keeping involvement in the delivery of the festival as local as possible, with one caterer, Buth Bheag, hailing from nearby Kyle of Lochalsh.
Mr Robertson said: "We are going to celebrating the best of Gaelic music and west coast culture.
"We have long term plans to build the festival and provide a sustainable future so we are hoping it encourages young people to engage and realise that having Gaelic and performing doesn't limit you to a ceilidh band.
"That's why having the likes of Trail West, The Vatersay Boys, Beinn Lee, Ho Ro and the Cast Ewe Ceilidh Band is key – it promotes to young people what is possible."
Crisdean MacDonald, who used to hail from Sleat and now performs in the excitingly vibrant Ho-ro, said: "We are delighted to be involved in the first Beo festival.
"The festival itself is a great event for the South of Skye and also, the whole island. I'm really looking forward to be playing back in Sleat, where I spent 18 years of my life, to perform and see family and friends."
Organisers of the festival are also hoping to involve members of the Feis, the traditional Gaelic arts and culture festival aimed at youngsters, to allow young performers the opportunity to grace the stage and open the event on both days.
Organisers have warned the event is nearing a complete sell out, with Mr Robertson adding: "It is an amazing venue with an equally amazing campsite nearby with preparations well underway to make sure it is the best festival possible."