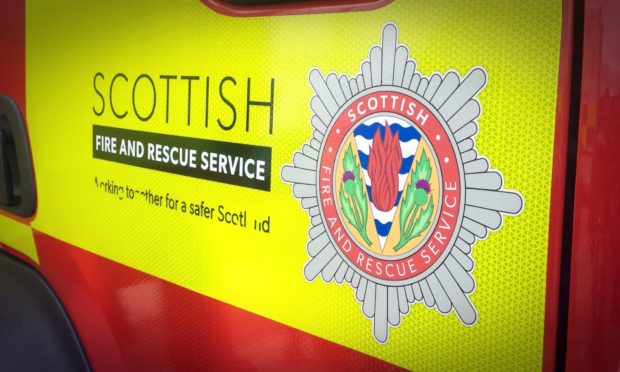 Two fire crews are currently attending a building fire at a Bird Observatory on the remote Fair Isle near Shetland.
One crew from Fair Isle is currently on scene with a further crew from Lerwick attending, after being transported by Coastguard Helicopter to assist their colleagues tackle the blaze.
Reports of the incident were first received at 11.54am, with two main jets, two hose reel jets and two firefighters draped in breathing apparatus currently being utilised by the fire service.
A fire spokesman said: "The Scottish Fire and Rescue Service was alerted around 11.54am on Sunday March 10 to reports of a building fire at Fair Isle on Shetland.
"Operations control mobilised one fire engine to the scene where crews are currently in attendance.
"Two further crews have been mobilised, with one coming from Lerwick and one from Sandwick."
Lerwick lifeboat has been launched to assist transport the additional crews and equipment, with members paged shortly before 5pm.
A Coastguard spokeswoman said: "We received reports shortly after 12pm from the local ferry who informed us they were turning back towards Fair Isle, after seeing flames and smoke emerge.
"We have utilised our search and rescue helicopter, Rescue 900 from Sumburgh, to help assist in transporting one fire crew from Lerwick to Fair Isle.
"Lerwick lifeboat has been launched to assist transport crews and equipment to the Fair Isle."
A police spokesman confirmed they have been made aware of the incident by the fire service, however, are not required to attend the incident.
It is understood that no injuries have been sustained in the incident.