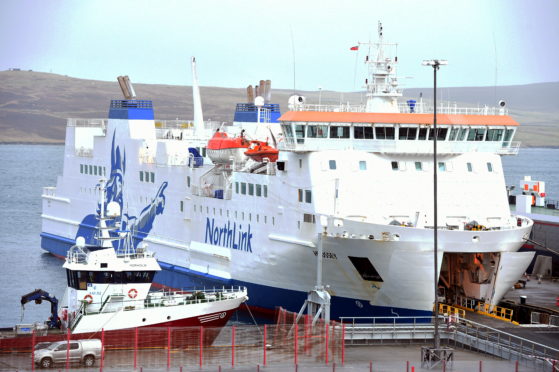 Northlink Ferries has had to call the police 43 times in the last four years to arrest passengers, according to its managing director.
Stuart Garrett briefed members of Shetland's external transport forum this week on the figures after councillor John Fraser asked why the company permitted a divisive documentary about life on board the ferry to be broadcast.
STV's All Aboard attracted criticism locally on social media for painting the overnight journey in a "sensationalist" way, touching on themes like how staff deal with unruly passengers.
Garrett said NorthLink did not shy away from the issue of passenger behaviour, revealing there had been over 150 recorded incidents since 2015.
There had also been "43 times we've had to call Police Scotland to come and arrest people" in the same timeframe, the ferry boss said.
---
>> Keep up to date with the latest news with The P&J newsletter
---
Garrett suggested that passenger behaviour had been a particular problem during the construction of the Shetland Gas Plant between 2011 and 2015.
The ferry boss added that someone travelling on the boat last Saturday "will be getting a knock on the door from Police Scotland", while he also said that five or six people will be appearing at Lerwick Sheriff Court "very soon".
He said it was not for him to defend filmmaker Duncan Cowles, but he did quote a statement the director gave to local press explaining his intentions with the documentary.
Garrett added, however, that NorthLink had heard from people from down south who said they wanted to travel on the boat after seeing the documentary, especially to meet the staff featured.
"It's very difficult for me to constrain a creative identity," he said.
"We've had other documentaries which have passed without comment – maybe this one just got it wrong."
Garrett added that the documentary was filmed over more than one night.
Loganair managing director Jonathan Hinkles was invited to have his say on passenger behaviour, and he said the airline is not immune to the issue either.
He said the company "knows all our banned customers" and said its policy on behaviour now goes one step further.
"We have extended that recently to social media," he said. "That has precluded one person from travelling."