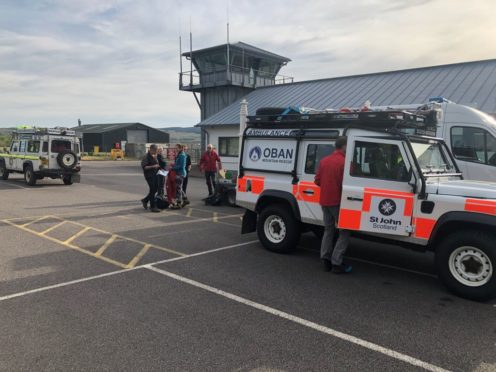 A man was saved from a crumbling cliff face in a dramatic rescue this evening.
The man was walking a coastal path near Glengorm Castle on the Isle of Mull, when he decided to climb the coastal cliffs adjoining the path.
Once he was part of the way up, rocks "crumbled" and gave way beneath his feet – leaving him stuck.
Rescuers were made aware of his predicament by police, with Oban Mountain Rescue Team deploying rescue helicopter 948 to the island.
Lifeboat crews from Tobermory were also tasked to attend the area, at the north end of Mull, at 5.18pm.
A coastguard spokesman said: "The helicopter located the walker, and once on scene, rescuers set up a rope system beneath the man.
"A cliff technician from the coastguard team reached the man, and successfully lowered him to the base of the cliff."
The pair were met by a waiting lifeboat and transported safely back to Tobermory Lifeboat Station.