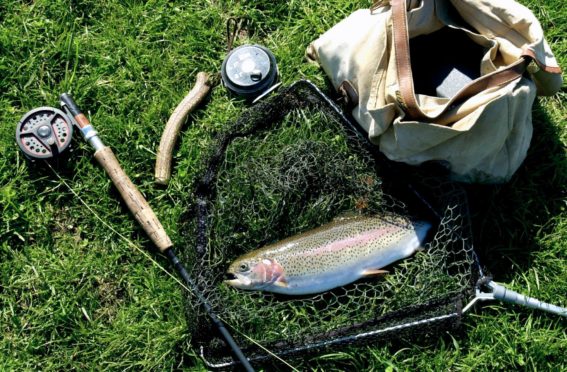 Anglers are hauling in prime farmed rainbow trout from a loch in the Outer Hebrides after thousands of the fish mysteriously escaped from their cage.
The owner suspects they were deliberately released.
Now on islands more famous for whisky galore anglers are enjoying trout galore.
The unexpected release from a fish farm pen has caused a boom for a fishing tackle shop at Stornoway on Lewis and has attracted a new generation of anglers.
Dozens of fishermen have been converging on the spot near the village of Keose to catch plump rainbow trout.
One local, starting an early morning shift, said he had seen anglers at 4am.
"They have been queueing up to get down on the loch. At first I was wondering why so many people were heading down there but it seems one of the pens had a release," he said.
"I know one chap went for a few hours and caught 42 – all around 1lb."
The fish belonged to Meavag Fish Farming Ltd, the only rainbow trout fish farmer on the island, and were held in one of four pens on the site.
A spokesman for the company said that they suspected that around 2,000 fish were released deliberately a week ago.
"It is frustrating. They had been in there for nine months and we are due to harvest the others soon. They were about the 1lb mark," he said.
"We know that anglers have been fishing in the pens because we have found spinners but this is something else.
"The net has not been cut, there are no holes in it, so the suspicion is that they must have been released deliberately. There is no other way they could have got out. It looks like the net has been lifted. There are plenty of other fish in there. We have told the police and are increasing preventative measures.
"There is no way we can recover the fish. Being non-native they will eventually all be fished out or die out. We were using rainbow trout as a trial."
But the escape has caused a mini-boom for Go Fish angling shop in Stornoway.
Proprietor Iain Donald Murray said: "We have had dozens of people come in wanting fishing gear. It has especially encouraged young people to take up the sport. It's been a real bonus."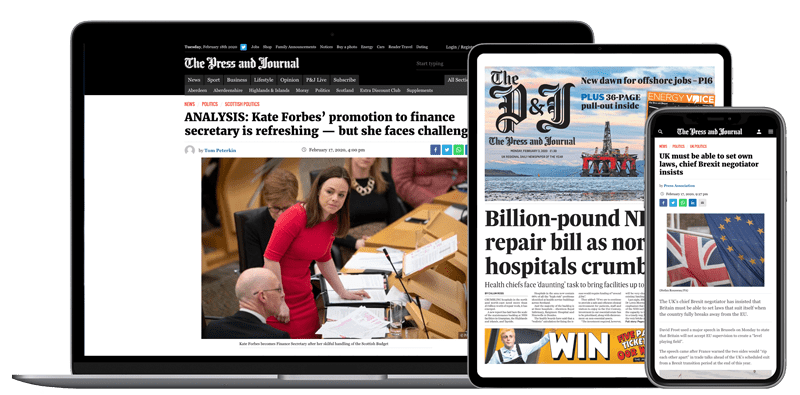 Help support quality local journalism … become a digital subscriber to The Press and Journal
For as little as £5.99 a month you can access all of our content, including Premium articles.
Subscribe