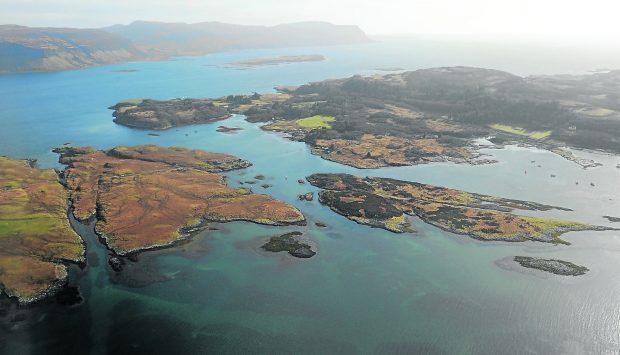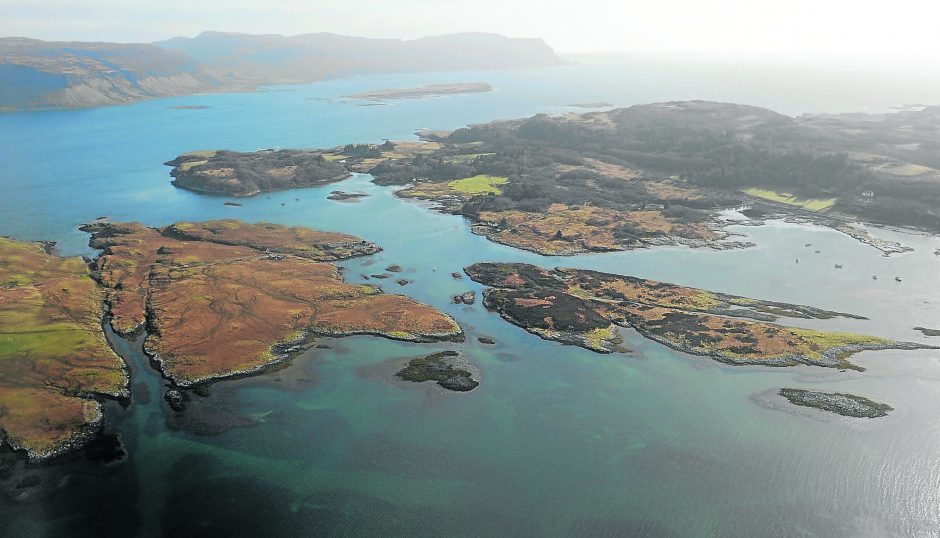 Officers were taken by Mallaig Lifeboat on Sunday after reports of a fire raising incident at one of its key community buildings.
Islanders were shocked that their peaceful, relatively crime-free tranquillity had been shattered.
"Police Scotland can confirm that a 40-year-old man will be reported in connection with an alleged fire-raising offence at the Isle of Eigg Community Centre," said a force spokesman.
"The incident happened around 9am on Sunday."
It is believed the man arrested man was not an islander and was taken by police back to the mainland.
About five miles long by three miles wide, Eigg lies 10 miles off the Scottish West coast and is home to 109 people.
The island is owned by the community-led Isle of Eigg Heritage Trust which famously bought the island for £1.5m in 1997, largely funded by a mystery donation from a millionairess.
---
Local and Proud: Follow our new Facebook page dedicated to the Highlands and Islands
---
Maggie Fyffe of the Isle of Eigg Heritage Tust said:"We are all a bit shocked by this incident. It is the first crime here anybody can remember for many years. The person who was taken away is not from the island. I believe he was found in the waiting room area. We are assessing the damage, but it is not believed to be extensive."
Eigg is one of the Small Isles, which lie south of Skye. The other islands are Rum, Muck and Canna.
Following the community buyout, islanders worked towards having most of the electricity they use generated by renewable energy projects.
These include micro hydro, solar and wind schemes in a project nicknamed Eigg-tricity.
The Isle of Eigg Community Centre – called An Laimhrig -combined a shop, tea rooms, public toilets, community gathering area and ferry waiting room.