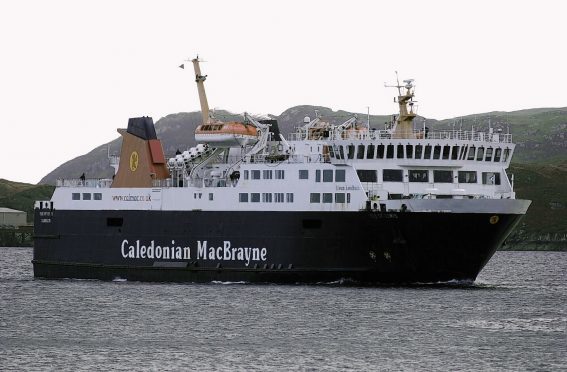 Transport bosses have been urged to take immediate action to protect businesses reliant on ferries.
Fishing bosses and local politicians have suggested spaces should be reserved for commercial vehicles to ensure they can get their catches to the mainland – protecting them from losing out on thousands of pounds.
Calmac's ferries have become increasingly popular in recent years, with more tourists than ever flocking to the islands.
However, the "crippling" demand means that locals cannot get off the islands in an emergency. Some have even bought a second vehicle to leave on the other side of the water, allowing them to buy a foot passenger ticket, while others have to pay hundreds of pounds worth of tickets in advance to ensure they can board.
Last night, the manager of Barratlantic – one of the biggest businesses in the Western Isles – revealed a fisherman had lost more than £1,500 worth of fish last week simply because there was no room on the ferry for his truck.
As it stands, bookings for ferries are made on a  first come, first served basis – and for many islanders that means missing out on tickets during busy summer periods.
There are already many days well into July and August where there are few, if any, tickets remaining. Routes to Tiree, Mull, Oban and Criagnure are particularly busy.
But Donald Joseph MacLean, from Barratlantic, said the existing arrangements do not allow for any flexibility within the fishing trade and insisted they must be charged urgently.
He said: "We don't always know when and where a fisherman will land his haul. So there needs to be a little bit of flexibility – at the moment the booking system on the ferries doesn't offer us that.
"When there are only one, or a few sailings a day, people lose out. All we are asking is seven metres (22ft) of reserved commercial space that could be kept.
"Yesterday, we were first in the stand-by queue for the ferry and we didn't get on. The fisherman missed out on his payment, his workers miss out on their money and it has an ongoing consequence in the fish and shellfish we have to take to market. "
Western Isles MP Angus Brendan MacNeil said the obvious solution would be for the Scottish Government to hold back tickets for locals, and echoed calls for urgent action.
"What we need is more action and less of a plan," he said. "We know what needs to happen. But it needs to happen now, not next year or in five years' time.
"People can not get to emergency appointments, to funerals and to visit family because the current system is inflexible.
"We are at capacity – we need to do something now.
"The only long-term solution is to build tunnels between the islands. In the meantime the Scottish Government needs to hold back tickets – simple.
"The booking system as it is is crippling people. I spoke to one man this morning who said he is unable to get to work on another island because he simply can not afford to pay six weeks up front to travel. "
Last night, a Transport Scotland spokesman confirmed changes were being considered but could not give a timescale of when they may be rolled out.
He added: "We are currently developing an action plan to provide clear guidance on how customers should engage with operators if they face difficulty travelling for emergencies, such as medical appointments.
"We will also discuss with CalMac the measures available to reserve deck space until nearer departure time, allowing passengers to book space for last minute events.
"We have indicated that any such initiative would only be possible following discussion with CalMac as the operator. In advance of any trial being discussed in principle, it is not possible at this point to commit to any specific numbers or proportions regarding passenger capacity that might be explored."
A spokesman for CalMac said: "We look forward to exploring with Transport Scotland what options may be possible to potentially address the concerns passengers have on this issue."
Meanwhile a north MSP has called for more transparency over the delivery of the road equivalent tariff (RET) to ferry routes.
The Scottish Government said in November that a complaint by a private business was the cause of the delay of delivery.
However, recent correspondence between Orkney MSP Liam McArthur and the European Commission has revealed that no specific complaint investigations are currently being undertaken.
Mr McArthur said: "Islanders are waiting with baited breath for news about RET.
"Will fares ever be cut by the 40% that the SNP boasted about on the west coast routes?
"Ministers should not underestimate the determination felt locally to see that the Government follow through on their commitment."
Mr McArthur's plea has been echoed by Shetland MSP Tavish Scott who has called for the government to recognise the needs of islanders and the importance on lifeline ferry services.
A Scottish Government spokesman said: "As the letter confirms, we are engaging with the European Commission following a complaint made by a private operator, regarding our plans to reduce ferry fares to the Northern Isles. The complaint is still outstanding, but we remain committed to pursuing all avenues to deliver these plans.
"Transport Scotland officials met with European Commission officials in Brussels in November 2018 and again in May 2019 to discuss these issues. We await a formal view from them regarding the potential next steps."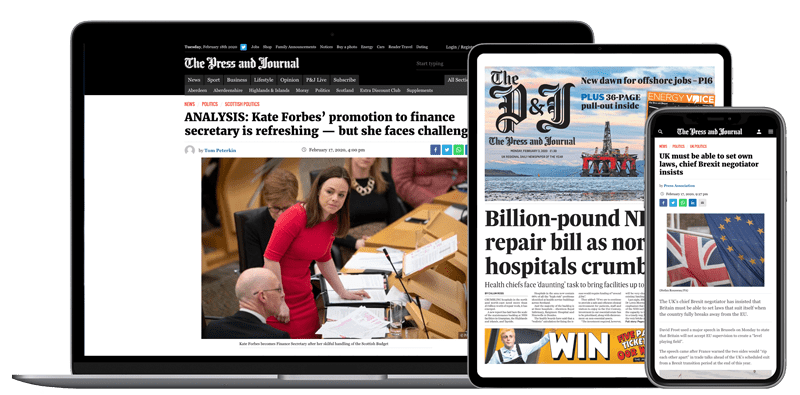 Help support quality local journalism … become a digital subscriber to The Press and Journal
For as little as £5.99 a month you can access all of our content, including Premium articles.
Subscribe